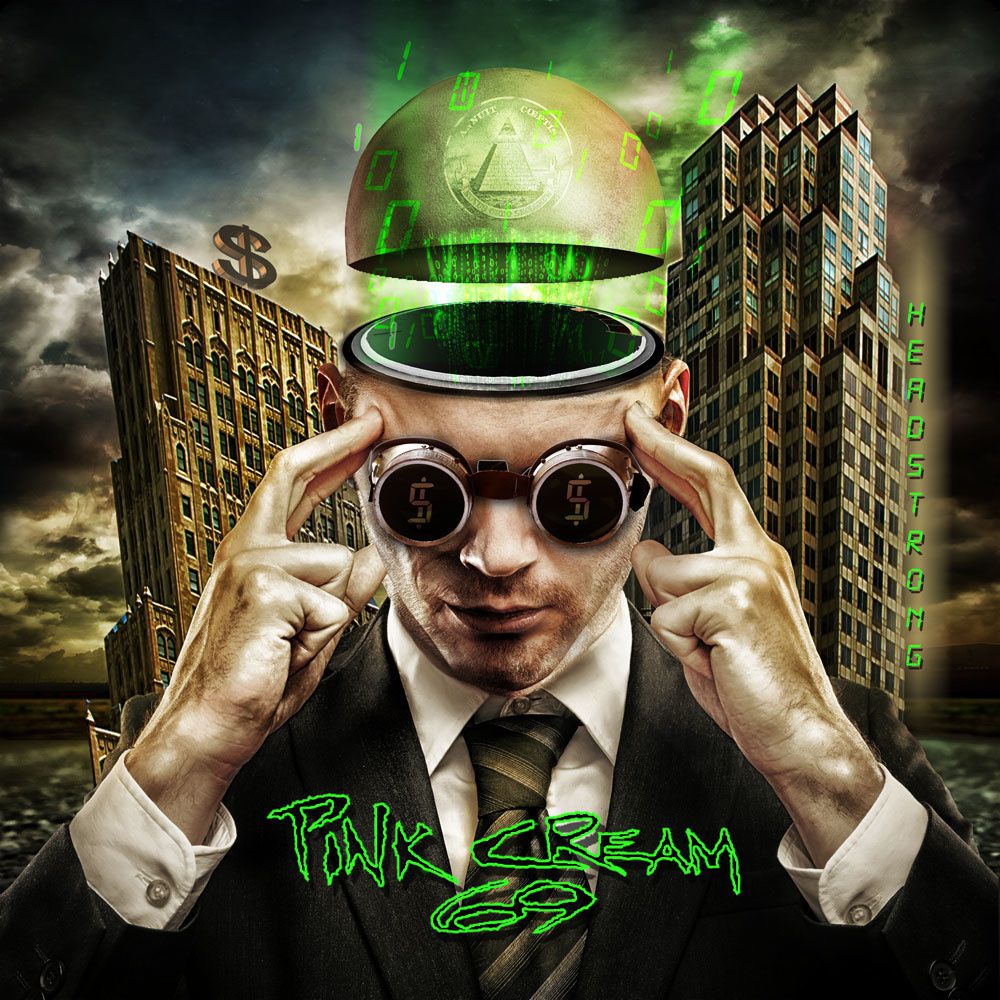 (8/10) German melodic metal without Pink Cream 69 is something that's hard to imagine. The quintet's foundation took place in 1987 and since then the guys released longplayers that were all equally good. Even a change of singers couldn't stop the powerhouse from Karlsruhe, Germany. David Readman followed Andi Deris (now Helloween) and gave Pink Cream 69 with his coarse voice a heavier touch the band still benefits from to date.
After having published "Ceremonial" some years ago, time has come for the next strike. "Headstrong" is the title of the band's 12th record, featuring ten new song. The album delivers a rock solid metal vibe. Readman, Koffler, Reitenauer, Ward and Schmidt added a lot of blood, sweat and tears to this album which pays back from beginning to end.
One of the best tracks on the album is "No More Fear" which is a straightforward rock song with excellently done hooks. It's hard to not be fascinated by this track, followed by the more soulful rocking "Man of Sorrow". I also can recommend listening to the grooving "Bloodsucker", a midtempo tune that's build on a powerful rhythm section and catchy vocal lines.
Next to the new songs Pink Cream 69 added a second CD to the package, comprising nine songs from the Ludwigsburg concert from 2013. Each of the numbers is well chosen, including my all-time faves "Talk to the Moon" and especially "Do You Like it Like That" – the best Pink Cream 69 song ever.
All in all "Headstrong" became a great new Pink Cream 69 that also, due to the live CD, comes with not only quality but also quantity.
(8/10)
Tracklist:
We Bow To None

Walls Come Down

Unite And Divide

No More Fear

Man Of Sorrow

Path Of Destiny

Vagrant Of The Night

Bloodsucker

Whistleblower

The Other Man
Bonus Live Album (Recorded In Ludwigsburg (2013):
Special

Talk To The Moon

Break The Silence

Do You Like It Like That

The Spirit

Livin' My Life For You

Wasted Years

Welcome The Night

Shame
Label: Frontiers Music
Genre: Melodic Metal
Release Date EU: November 10th, 2017