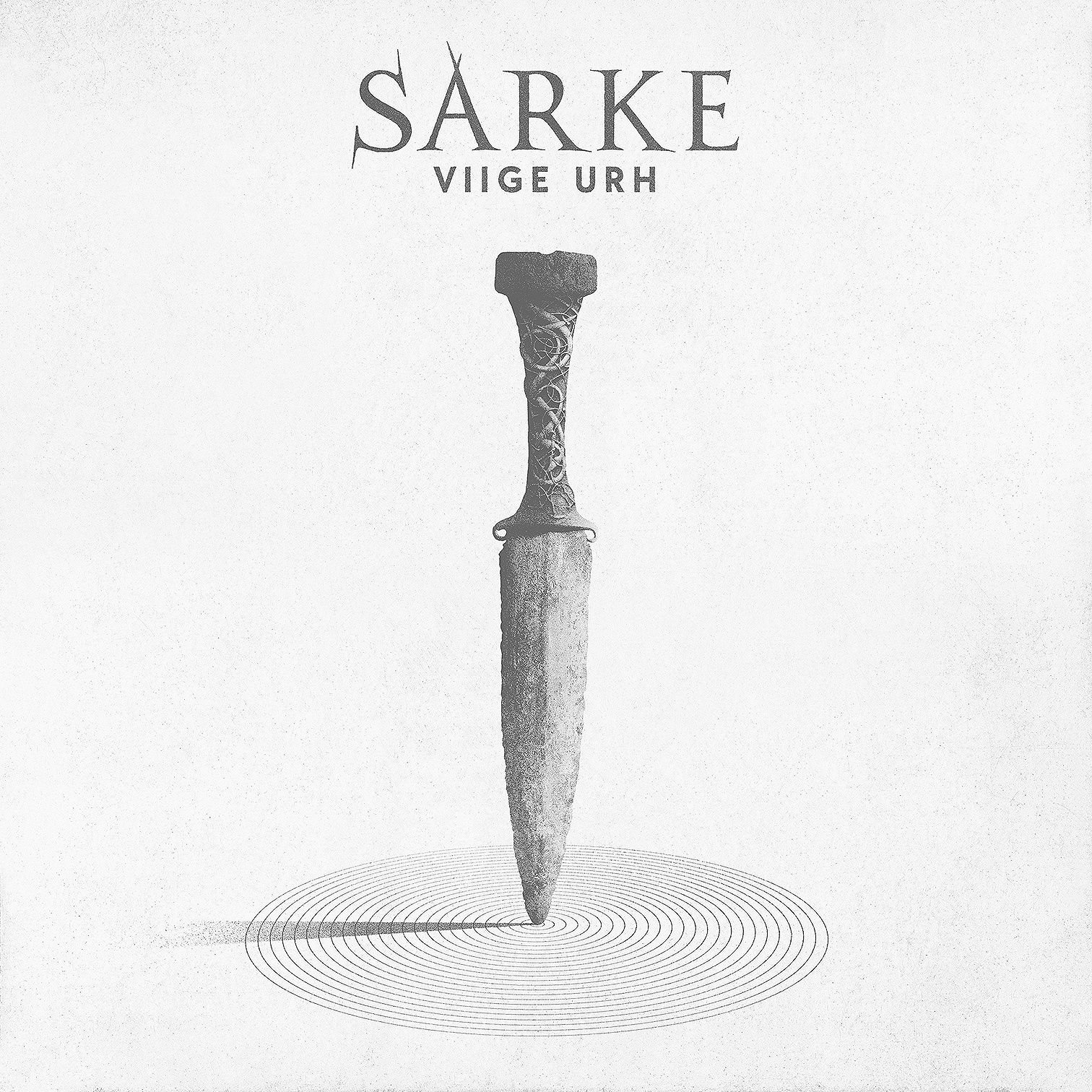 (8/10) Hailing from Oslo, Norway, Sarke represents a group of well-known musicians, being part of the Norwegian metal scene for many years. What started back in 2008 as a solo project of Thomas 'Sarke' Bergli grew to a band over time with so far four records as their delivery.
Next to Sarke himself the band consists out of Nocturno Culto (Darkthrone), Anders Hunstad (El Caco), Terje Kråbøl, Stian Kråbøl and Steinar Gundersen (Satyricon), all being part of the band's fifth strike entitled "Viigi Urh".
The album feels like a cold wind, blowing some melancholic darkness from North to South. The title song is the first gust that hits the listener. With heavy guitars and harsh vocals the track includes a gloomy vibe and a sinister undertone. Compared to this overall feel, the solo parts are rough but almost 'light-hearted', bringing some good tension with them.
It's a medieval-like intro that sets the scene for the next smasher. "Dagger Entombed" is another black-hearted piece of music with some raw melody lines, giving this slowly crawling black metal beast some power.
With "Age of Sail" melodies get more to forefront without losing the impact of Northern murkiness. An acoustic middle section gives you some space to breath and are a welcomed break before guitar intesity strikes back to round off this tune.
With "Upir" you could the impression of the Sarke honoring Celtic Frost with quite some cross-references before Jutul" gets introduced with some calm notes. These are the counterpart to the slow-paced ferocity that follows. Some well-integrated female vocals help the track to differentiate itself from the rest of the material, still fitting perfectly into the totality.
"Punishment of Confession" is a slow and evil riff-monster with some melodic leads, followed by "Knifehall" which means a change in speed. Things get faster again before "Evolution and Fate" closes the book. With five minutes of length that track belongs to the epical ones on the album and rolls over you like hot lava running down the volcano.
To sum up: "Viige Urh" is an excellent extreme metal album that brings a menacing metal storm right to your home. Summer's definitely over.
(8/10)
Tracklist:
Viige Urh

Dagger Entombed

Age of Sail

Upir

Jutul

Punishment of Confession

Knifehall

Evolution and Fate
Label: Indie Recordings
Genre: Black Metal
Release Date EU: October 13th , 2017