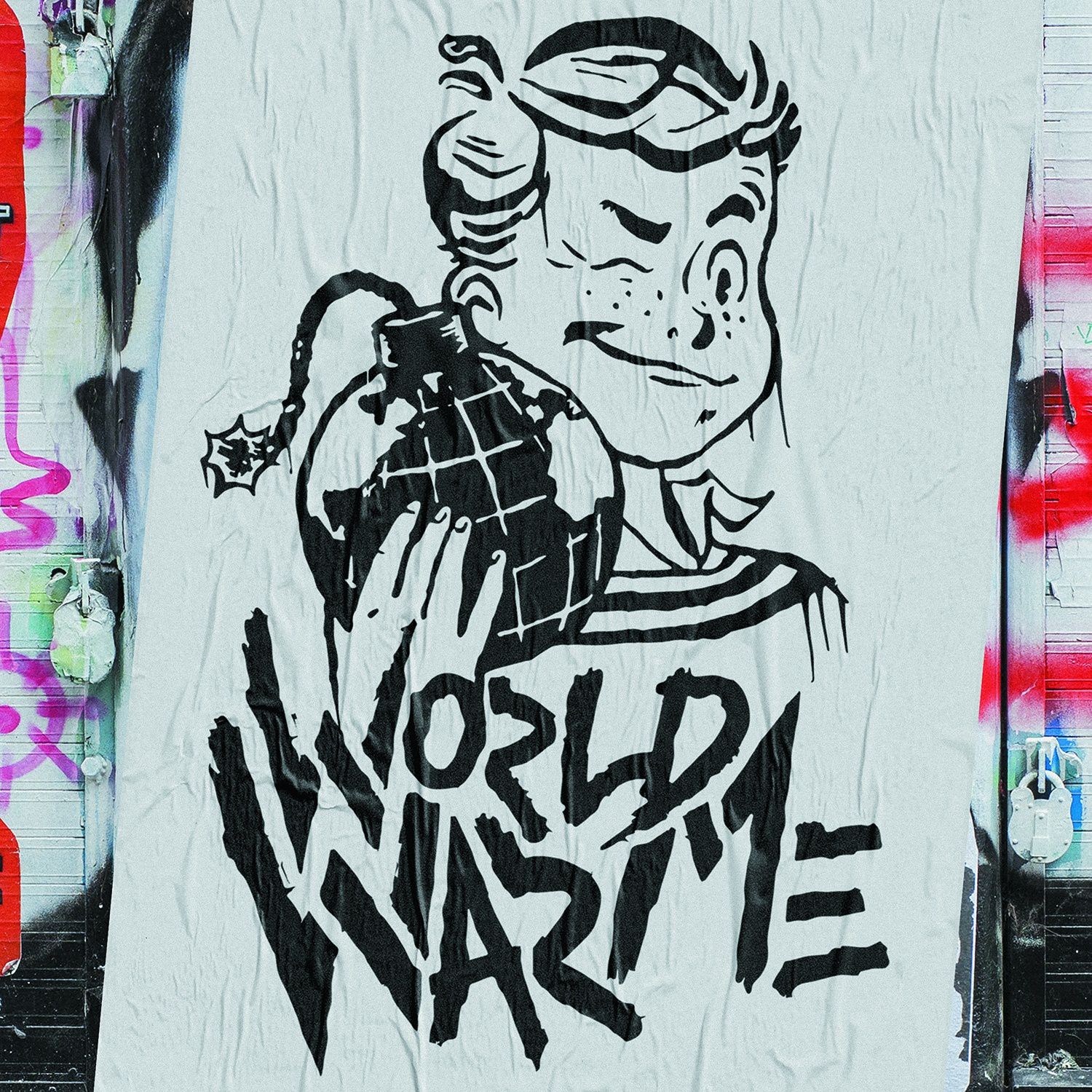 (6/10) In my role as reviewer I always need to have a kind of compass that helps to sort out things. One of the criteria is how much of an impression the album makes. This doesn't necessarily mean that a longplayer needs to be catchy and mainstream. Actually it also could be the total opposite, but there must be something that makes the songs stand out, something that differs from the average. That's what makes an album special, not becoming another sand corn at the beach. This was also my approach when listening to World War Me's self-titled album.
Unfortunately the songs on this release aren't stand out that much. This doesn't mean that the music is bad stuff. However, the uniqueness in World War Me's sound is missing. World War Me is into melodic American (punk) rock. Looking on the simple melodies and the catchy choruses, bands like Blink 182 most probably belong to the faves of this four-piece.
"The Good Enough" is the starting point and it's a good one. The tune comes with with certain dynamic and rocks quite well, something that goes for "Don't Hold Your Breathe" too, both belongs to the more positive moments captured on this longplayer. After such good start it feels like a cookie-cutter approach took over in the songwriting. Surprises get less, leading to trivial pop-rock numbers such as "Escape" and "Fire and Flames".
World War Me is a band that recorded nice music for their debut, an album that might be a good soundtrack for your next high-school party. In case you're looking for some more demanding, something that makes an impression on you, you might need to look for something different.
(6/10)
Tracklist:
The Good Enough

Don't Hold Your Breath

Mr. Misery

Arch For Agony

Break a Leg

Escape

Fire and Flames

That's so Yesterday

Warzone

Live With Ourselves

From the Fear

World War M

Color Me Sick
Label: Sharptone Records
Genre: Rock
Release Date EU: October 6th, 2017