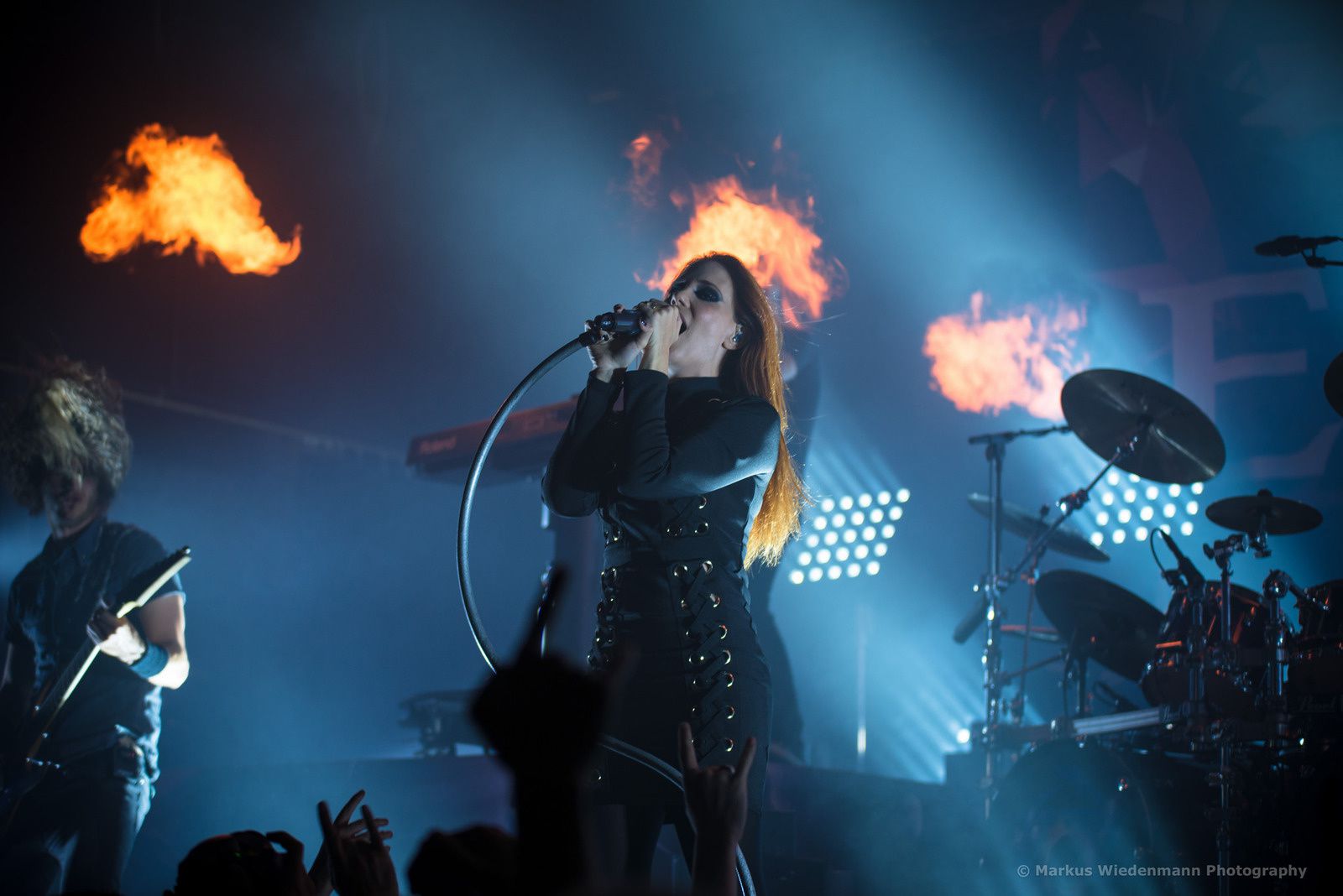 It was a grey weekend in October when Epica embarked on a short three leg journey through The Netherlands to bring 'The Dutch Principles' closer to people. It was October 21st when the symphonic metal outfit stopped at the Patronaat, Haarlem for celebrating a 90 minutes headliner show in front of crowd that was hungry for heavy riffs, symphonic soundscapes and big melodies.
Epica played the big room and it goes without saying that the show was sold-out. No surprise too that the focus was on the last two longplayers, but the concert covered more. It was the entire Epica story that was on the agenda that night, from "The Phantom Agony" ("Crying for the Moon") to band's latest EP "The Solar System" ("Wheel of Destiny"). Epica showed again why they are belonging to the spearhead of symphonic metal. It's great songs, a lot of riff-power, outstanding vocals and a stage set based fire and light which makes an Epica concert to an event. I think there wasn't anybody in the room that didn't enjoy these 90 minutes metal fireworks.
Before Epica entered the stage, two more Dutch bands that increased the temperature at the Patronaat enormously. Some first riffs filled the room by 3rd Machine. More progressive metal was what created some first waves of enthusiasm, also based on the fact that this outfit is from Haarlem and had a home game evening.
MaYan was next. MaYan means excellent progressive (death-) metal songs and a lot of people on stage. Just the amount of singers is enormous, adding so many different colours to this musical picture. What might work easier on records worked perfectly on stage too. The level of tightness and the dense sound is amazing. MaYan, supported by an excellent sound and good light, created another metal storm, just as with one of their latest shows at Schollenpop a few months ago when the MaYan metal storm smoothly turned into a real thunderstorm at Scheveningen Beach.