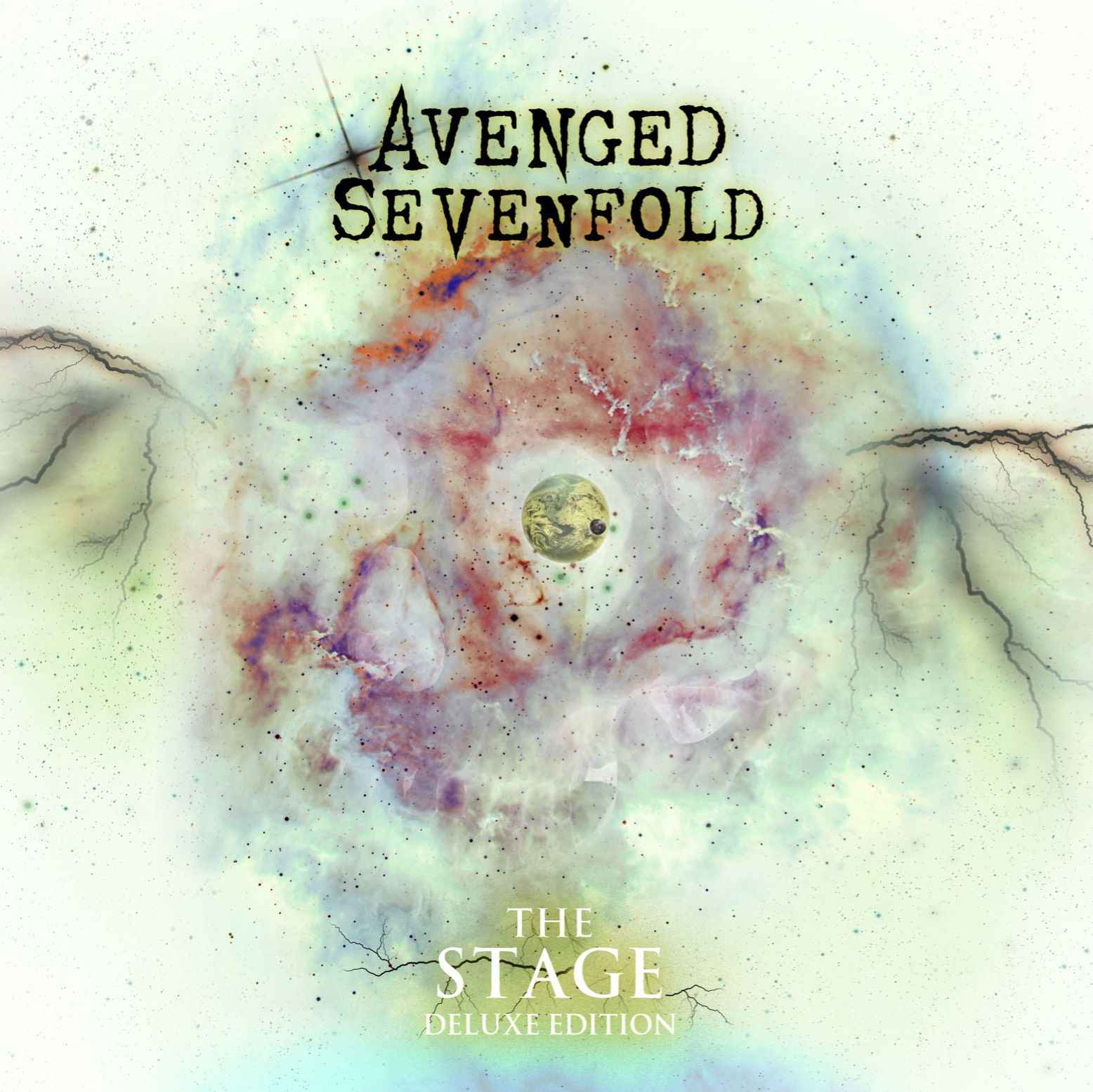 (8/10) It was appr. 12 months ago when Avenged Sevenfold released their latest studio album "The Stage" in an unusual fashion and it's a special edition of this record that hits this years Christmas markets. Next to the original eleven album tracks it's a number of extras that come with this extended version of their successful seventh record.
In total it's eleven 'new' tunes that made it on an extra CD that's part of this package. Four out of these eleven songs are live recordings that haven't been release so far. They were captured during a show at O2 Arena in London, songs that are all from the "The Stage" album.
A number that is built on a more 'outside the box'-thinking is "Malaguena Salerosa", which is a Mexican folk song with Spanish lyrics. I must say that this tune sounds pretty interesting, showing a new side of Avenged Sevenfold.
Next to the live moments it's some cover versions that will be a delight for fans of the band. The tunes handle a wider range of classics, including a well-crafted version of Pink Floyd's "Wish You Were Here" as well as the Rolling Stones diamond entitled "As Tears Go By". The band goes even further back in time with an uptempo interpretation of the Del Shannon hit "Runaway" feat. Vandlas guitarist Warren Fitzgerald and vocals by Zacky Vengeance, while "God Only Knows" adds a The Beach Boys spirit to this special edition, Last but not least it's "Retrovertigo" that refers to Mr. Bungle and their 1999 release "California". The final cherry on the cake is a brand new song Avenged Sevenfold added to this extended version of "the Stage". The name of this track is "Dose" and it also gets out of the speakers very well.
Like always with this kind of releases you could challenge the reasoning of such an add-on version, but even if "The Stage" is already a part of your metal collection you still get enough new stuff with this deluxe version that verifies the investment. "The Stage", in this special version, is defiantly a nice Christmas surprise for fans as well as it is a must for collector.
(8/10)
Tracklist:
CD 1:
The Stage

Paradigm

Sunny Disposition

God Damn

Creating God

Angels

Simulation

Higher

Roman Sky

Fermi Paradox

Exist
CD 2:
Dose

Retrovertigo

Malaguena Salerosa

Runaway

As Tears Go By

Wish You Were Here

God Only Knows

The Stage (Live at O2, London)

Paradigm(Live at O2, London)

Sunny Disposition(Live at O2, London)

God Damn(Live at O2, London)
Label: Capitol / Universal
Genre: Modern Metal
Release Date EU: December 22nd, 2017