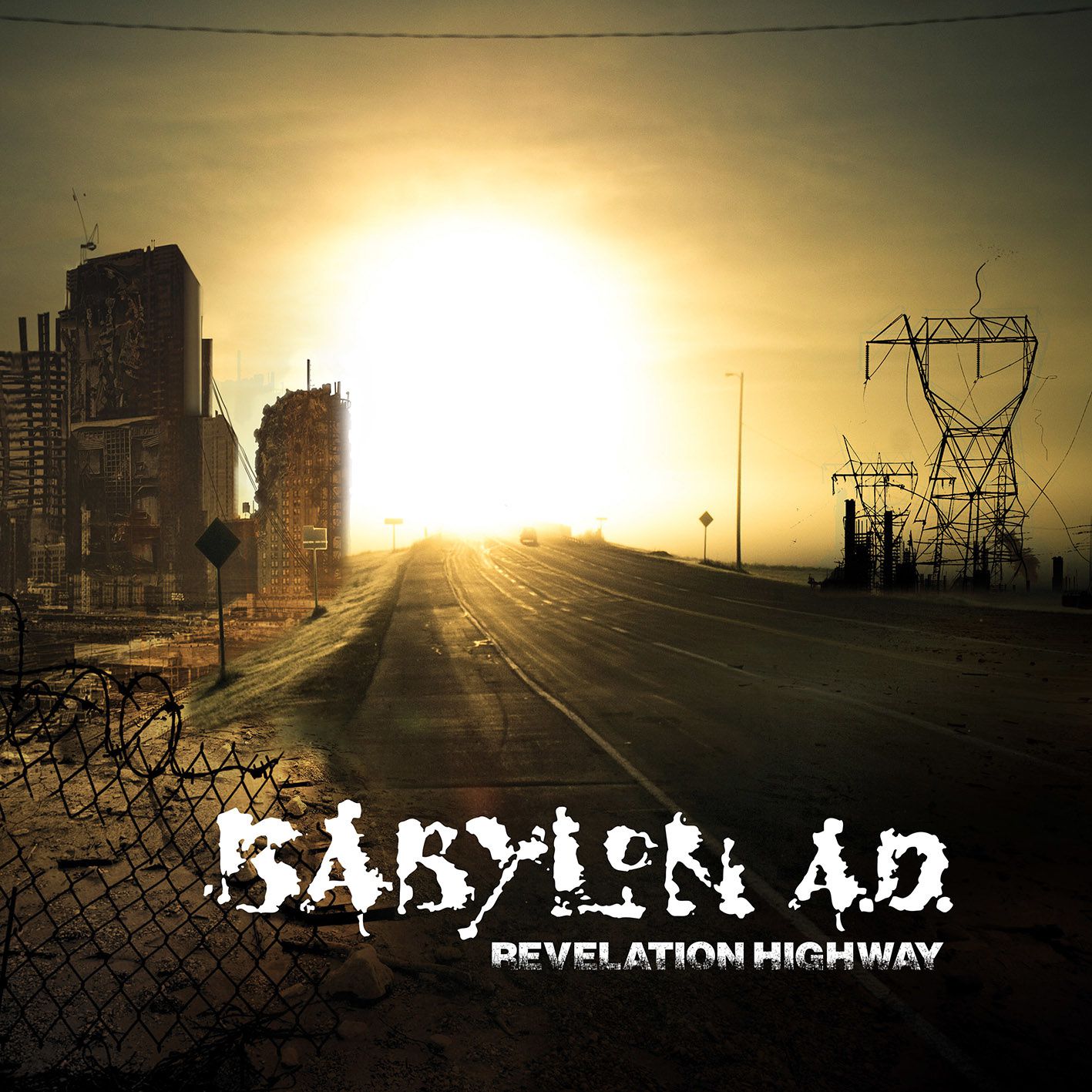 (8/10) What gets out of the speakers extremely well is the new longplayer of California-based rock outfit Babylon A.D.. This is even more surprising while considering the fact of the quintet being in a kind of 'on-off' situation over the last years and decades, at least when it comes to work on new albums.
The roots of Babylon A.D. are back in the late 80's and early 90's when the guys released two successful records. After having had "Nothing Sacred" in the record shops in 1992 it took eight long years till the band added with "American Blitzkrieg" a third album to their discography. That was in 2000.
17 long years later Babylon A.D. is back with their next full-length longplayer which is entitled "Revelation Highway".
Listening to the album makes one thing very clear from the beginning- the wait was worth it. The forth album from rock is a real delight for fans of melodic hardrock that keeps a certain street attitude. "Revelation Highway" never gets overloaded with sticky sweet cliché. The band recorded powerful hardrock song, which they now share with their fans.
Doubtless, there are references guiding back to the 80's. Maybe it was due to the fact that I listened to Dokken's "Under Lock and Key" last night, but however, "Revelation Highway" that reminded me of this period too.
Songs like the opener "Crash and Burn", powering "Rags to Riches" and the party rocker "Saturday Night" are well-executed hardrock songs.
It is Derek Davis bit hoarse voice that gives each of the tunes some edges. This adds a lot to songs like the intensively grooving "She Likes to Give it" and also calmer moments, such as "One Million Miles", are less polished as you get it served by other bands.
It took a long time for Babylon A.D. to release their anticipated fourth studio album. However, here it is and it was worth waiting.
(8/10)
Tracklist:
Crash And Burn

Fool On Fire

One Million Miles

Tears

She Likes To Give It

Rags To Riches

Last Time For Love

I'm No Good For You

Saturday Night

Don't Tell Me Tonight
Label: Frontiers Music
Genre: Hardrock
Release Date EU: November 10th, 2017