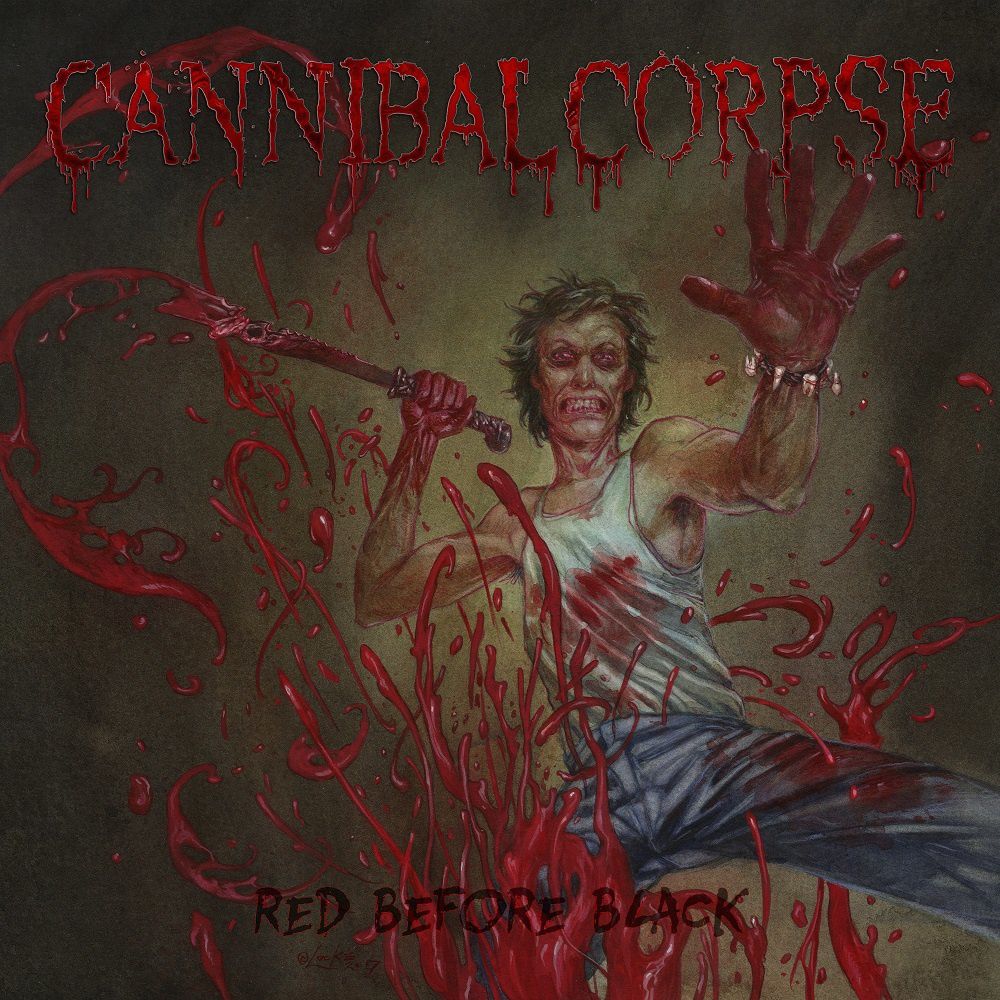 (8/10) To introduce death metal legend Cannibal Corpse feels like carrying sand to the beach. The quintet belongs to spearhead of a genre that started to grow in the early 90's. Death metal was almost a kind of counter movement to the upcoming grunge hype, having a home base in Tampa, Florida. Even though based in New York, Cannibal Corpse was part of this scene from the beginning, delivering brutal death metal that didn't lose any intensity over the last three decades.
Up to date the five-piece band released thirteen longplayer which led to a legendary status in metal, and some controversial discussion due to extreme lyrics and splatter artwork. None of these discussions and hostilities could stop the band; quite the opposite, the band's name became even more popular and helped to guys to get where they are today.
'Today' means, that folks can welcome the 14th full-length studio album from Cannibal Corpse. It's another infernal release that contains all the typical trademarks of this mighty quintet. It starts with the artwork that stands fully in line with all the earlier records. But this is of course only the packaging and not more. What's more important are the twelve new songs you can unveil after opening the package. Brutal death metal is what you get served, consisting out of deadly riffs, blazing fast leads, a mighty groove, well-done breaks and growls at its best. George 'Corpsegrinder' Fisher vomits out lyrics exactly the way it needs to be for a more than solid death metal release.
Death metal in general doesn't provide a wide framework of musical options, but it's bands like Cannibal Corpse showing that there is still enough space and freedom to add a twist to each of their songs, lifting them from 'good' to 'excellent'.
"Red Before Black" became another monstrous milestone in Cannibal Corpse hellish journey in metal. Experience meets brutality – that's what the new album is about. "Red Before Black" is a 'must' for each death metal fan, an album that lives up to expectations with a 100%.
(8/10)
Tracklist:
Only One Will Die

Red Before Black

Code of the Slashers

Shedding My Human Skin

Remaimed

Firestorm Vengeance

Heads Shoveled Off

Corpus Delicti

Scavenger Consuming Death

In the Midst of Ruin

Destroyed Without a Trace

Hideous Ichor
Label: Metal Blade Records
Genre: Death Metal
Release Date EU: November 3rd, 2017