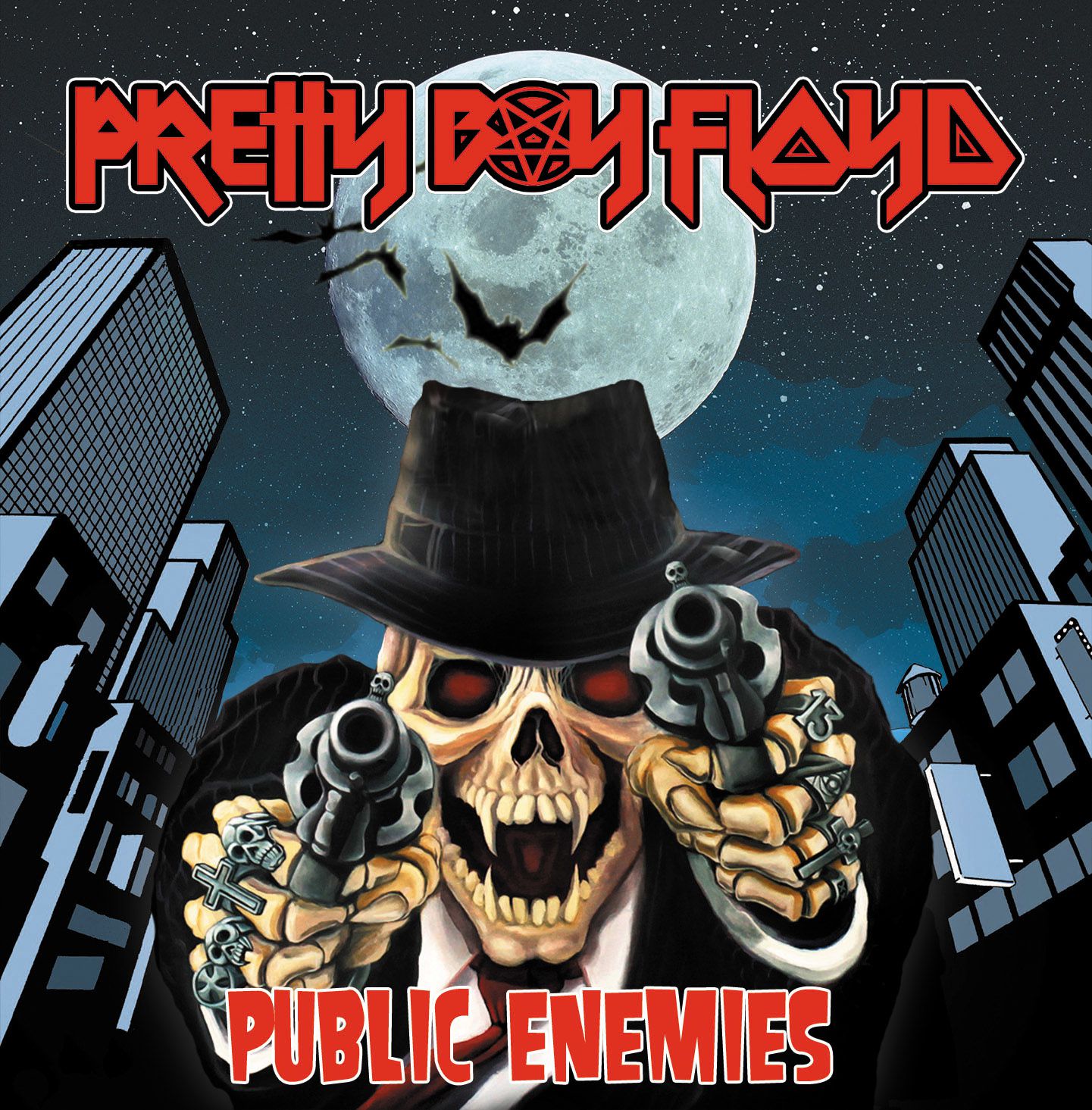 (7/10) Motley Crue played their final show in December 2015 and also Ratt, as being another sleaze rock pioneer, doesn't release albums in high frequency. Their latest longplayer "Infestation" dates back to 2010.
In this case other bands need to take over. Pretty Boy Floyd is one of them, releasing a new longplayer as we speak. Not that the four guys from California are much more ambitious when it comes to release frequency – their latest studio album has been published 13 years ago – but at least they have a new longplayer in the pipeline for this year.
"Public Enemy" is only the forth album of the quartet that started already at the end of the 80's. It features 13 songs and one intro, all providing the listener with well-done hardrock.
Pretty Boy Floyd doesn't bring a lot of new to the table. In the end it's very much like what we heard from the earlier mentioned bands. It's melodic hardrock songs, that well produced, not too edgy but also not too sticky, you get with "Public Enemy".
Each of the tracks doesn't turn things upside down and I don't think that this was what anyone expected. The good thing that comes with the record is light-hearted atmosphere. You get into a positive mood while listening to the songs. In times when bad news fill the media it's this album that brings back fun to your life. Easy going hardrock with a certain sleaze factor makes you forget about the everyday world and adds positivity to your life.
(7/10)
Tracklist:
S.A.T.A.

Feel The Heat

High School Queen

Girls All Over The World

American Dream

We Can't Bring Back Yesterday

We Got The Power

Do Ya Wanna Rock

Run For Your Life

Shock The World

Paint It On

7 Minutes In Heaven

Star Chaser

So Young So Bad
Label: Frontiers Music
Genre: Hardrock
Release Date EU: December 1st, 2017