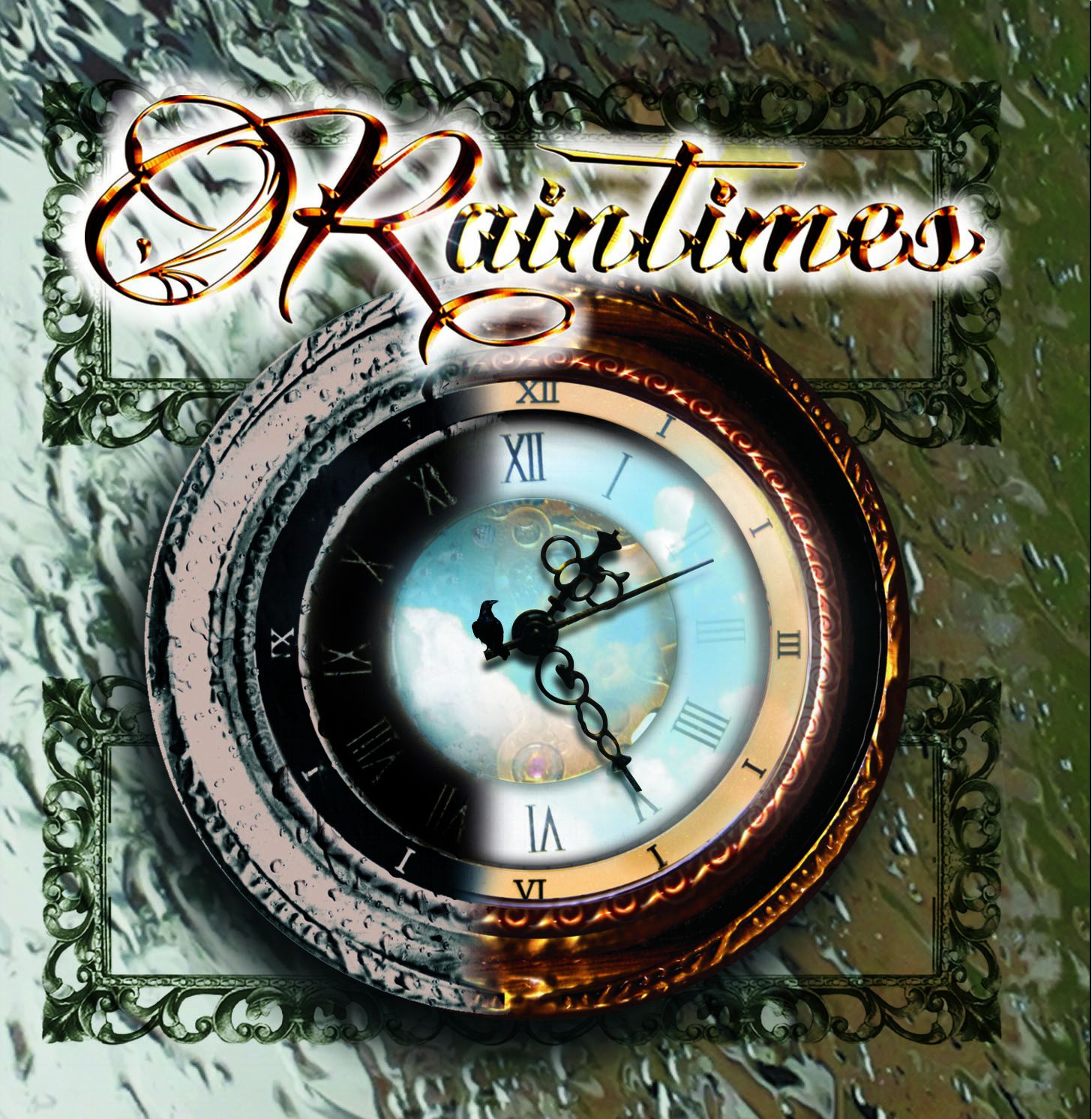 (7/10) Writing a review about Raintimes on a grey November day with rain outside feels like a perfect match. It's definitely 'raintimes' today in The Netherlands and therefore it's not a too bad thing to get some musical sunrays out of the speakers.
In contrary to the name of this AOR outfit the music reflects more a light-hearted vibe with a beautiful sunset at its end. Raintimes is the brainchild of two Italian musicians. Pierpaolo Monti and Davide Barbieri started the outfit together with singer Michael Shotton. Sven Larsson and Andres Gippini complete the line-up and it's this quintet that signed responsible for this self-titled debut.
'Raintimes" features ten songs an interlude halfway. I can't really say that the five-piece band from Northern Italy brings a lot of new to the table. They stick to the general framework of melodic rock and AOR – a good sense for melodies, catchy hooks and a souful ballad ("Swan"). Each of the tunes on the debut reflects good craftsmanship and a lot of dedication for their sound, songs and band.
Raintimes can add a few musical sunrays to your grey November days. You just need to press the 'Start'-button, close your eyes and dream away.
(7/10)
Tracklist:
Forever Gone

Make My Day

Don't Ever Give Up

Swan

I Need Tonight

Raintimes

Just A Little Bit More

Empty Days

Together As Friends

Missing Piece

I See The Light
Label: Frontiers Music
Genre: AOR
Release Date EU: December 1st, 2017