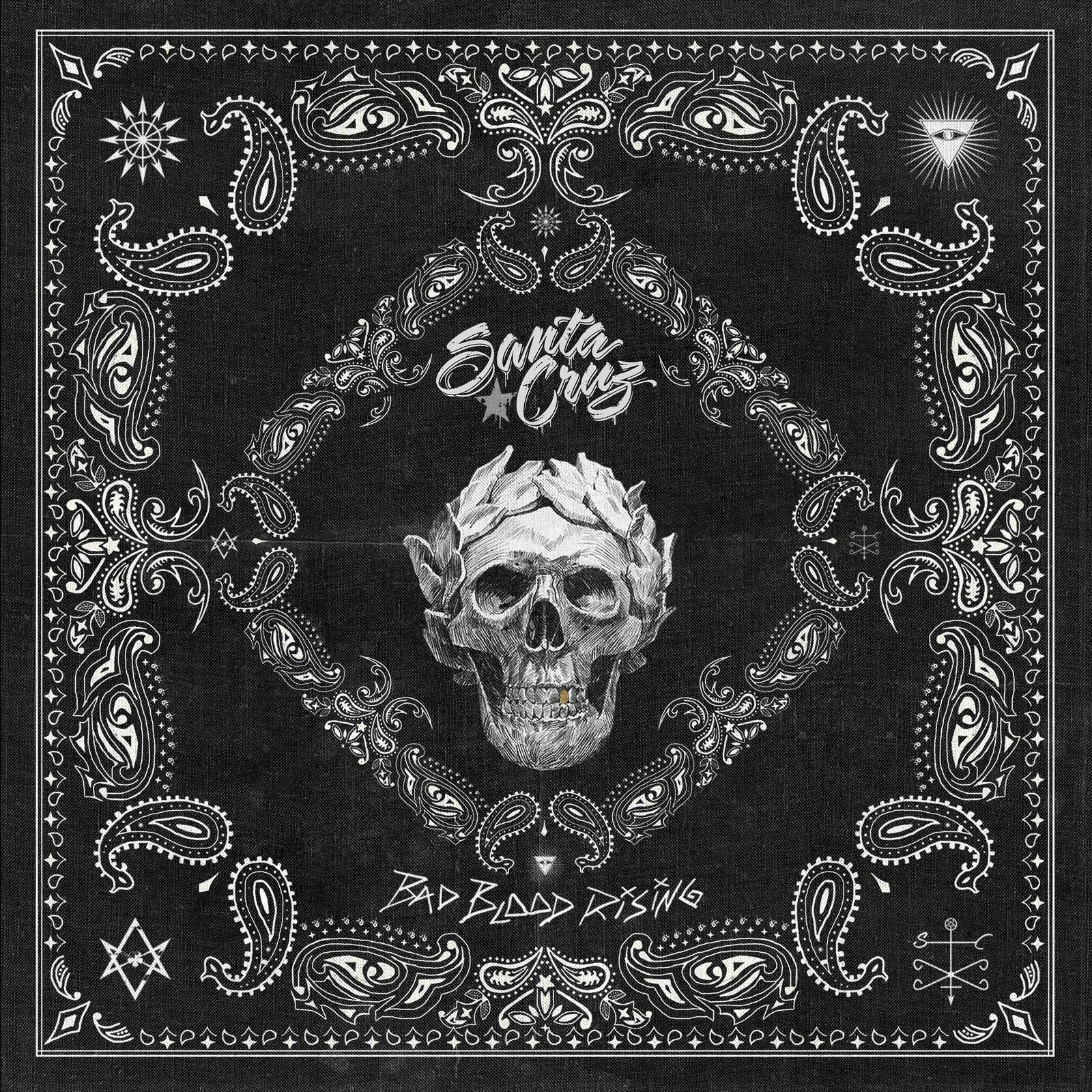 (8/10) Finnish hardrockers of Santa Cruz are on a steady journey in rock. It was an EP, released 5 years ago that paved the way for signing a deal with Spinefarm Records. This cooperation turned out to be a fruitful one with the debut entering the Finnish Top 40.
It was in 2015 when the four Finns added a next album to their discography. The self-titled longplayer became even more successful in their home country. Keep a two year frequency leads us the band's third strike. "Bad Blood Rising" hit the shelves a few days ago, an album that stands for a seamless continuation of Santa Cruz's sound.
Santa Cruz sticks to their influences which can be found in the 80's hardrock scene. Bands like Motley Crue and Gun'n'Roses are not strangers to this four-piece band from the North. The beauty with Santa Cruz's sound is the fact that they don't copy their idols. They don't try to transfer the eighties into the here and now. It's the vibe they are shifting into the present which leads to contemporary hardrock.
"Bad Blood Rising" covers the entire range of modern hardrock. From loud and heavy (Fire Running Through Your Veins") to soft and soulful ("Get Me Out of California") the album comprises all the ingredients you could wish for.
Fans who liked Santa Cruz's sophomore album will not be disappointed by the new longplayer. The quartet is slowly and step by step reaching out to more fans and listening to the new album explains why the fan-base grows each year.
(8/10)
Tracklist:
Young Blood Rising

River Phoenix

Fire Running Through Our Veins

Drag Me Out Of the Darkness

Breathe

Voice of the New Generation

Back From the Dead

Bad Habits Die Hard

Pure Fucking Adrenaline

Get Me Out Of California

River Phoenix (Part 2)
Label: M-Theory Audio
Genre: Hardrock
Release Date EU: November 10th, 2017