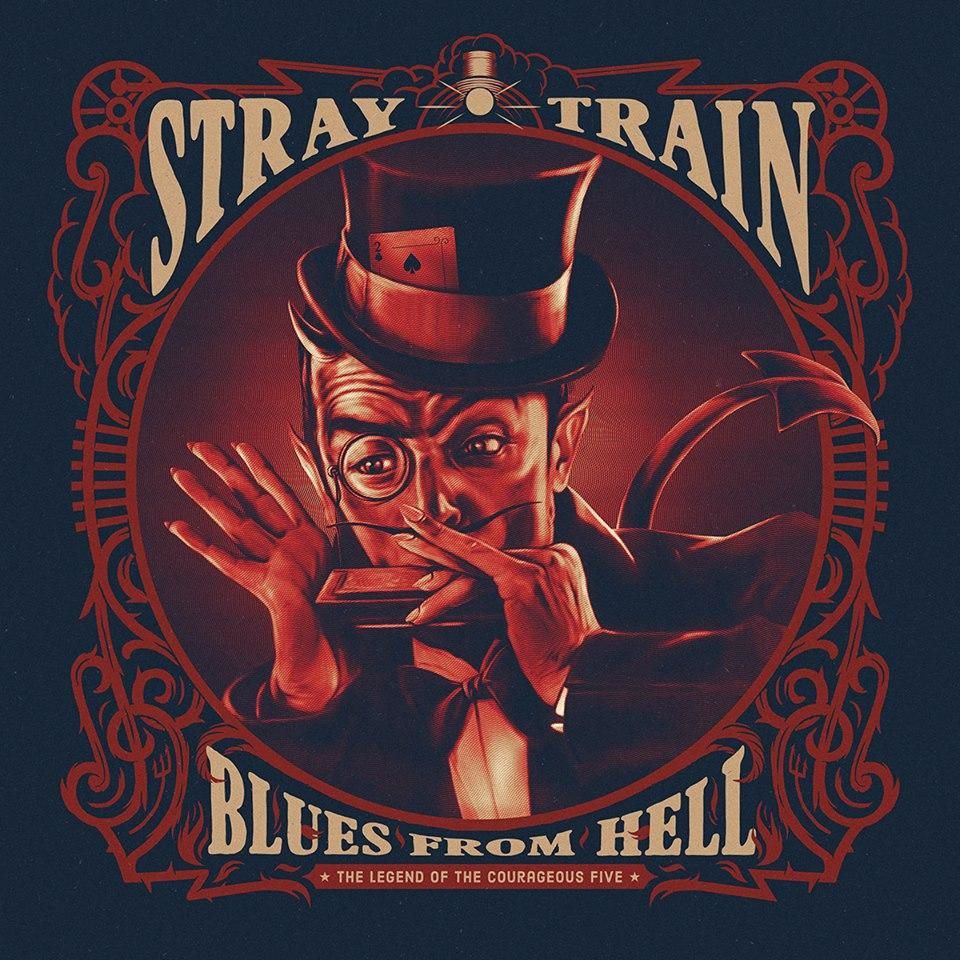 (8/10) Well-done blues rock isn't limited to certain geographical areas. It's more about having the right vibe and feel for this kind of music, being one of the crucial prerequisites. If these can be combined with good musical craftsmanship and a proper production the result must be something good.
Stray Train from Slovenia is one of these band having all the tools in place for a good longplayer and they use their entire toolkit for each of the 12 songs on their new record "Blues from Hell". The album combines hard rocking sounds, the emotional depth of blues and an excellent groove to a great total.
Things get out of the boxes very well with "Electrified". The powerful rocker is living up to its title, electrifying the listener. "Heading for the Sun" follows and adds the groove to the album. The song is a kept a bit darker and it's the gently singing guitar in the middle part that adds a lot to this great number.
"Blues from Hell" doesn't comprise any weak spots. Based on a solid sound foundation the songs vary within a certain framework which gives the album the excitement needed. "Emona" for example is a melodic rocker, "Mad Machine" has a bit of a stoner vibe while "Love is Just a Breath Away" shows the calmer side of Stray Train.
I got a very positive impression of what I got to hear with "Blues from Hell". Stray Train's sophomore longplayer is a lively, soulful and well-crafted release that deserves some loops on your record player.
(8/10)
Tracklist:
01. Electrified
02. Heading for the Sun
03. Days Gone
04. Emona
05. Mad Machine
06. Blues from Hell
07. House of cards
08. Love Is Just a Breath Away
09. My Baby's Ride
10. Give It Away
11. No Easy
12. Miracle
Label: SAOL
Genre: Hardrock
Release Date EU: November 24th, 2017