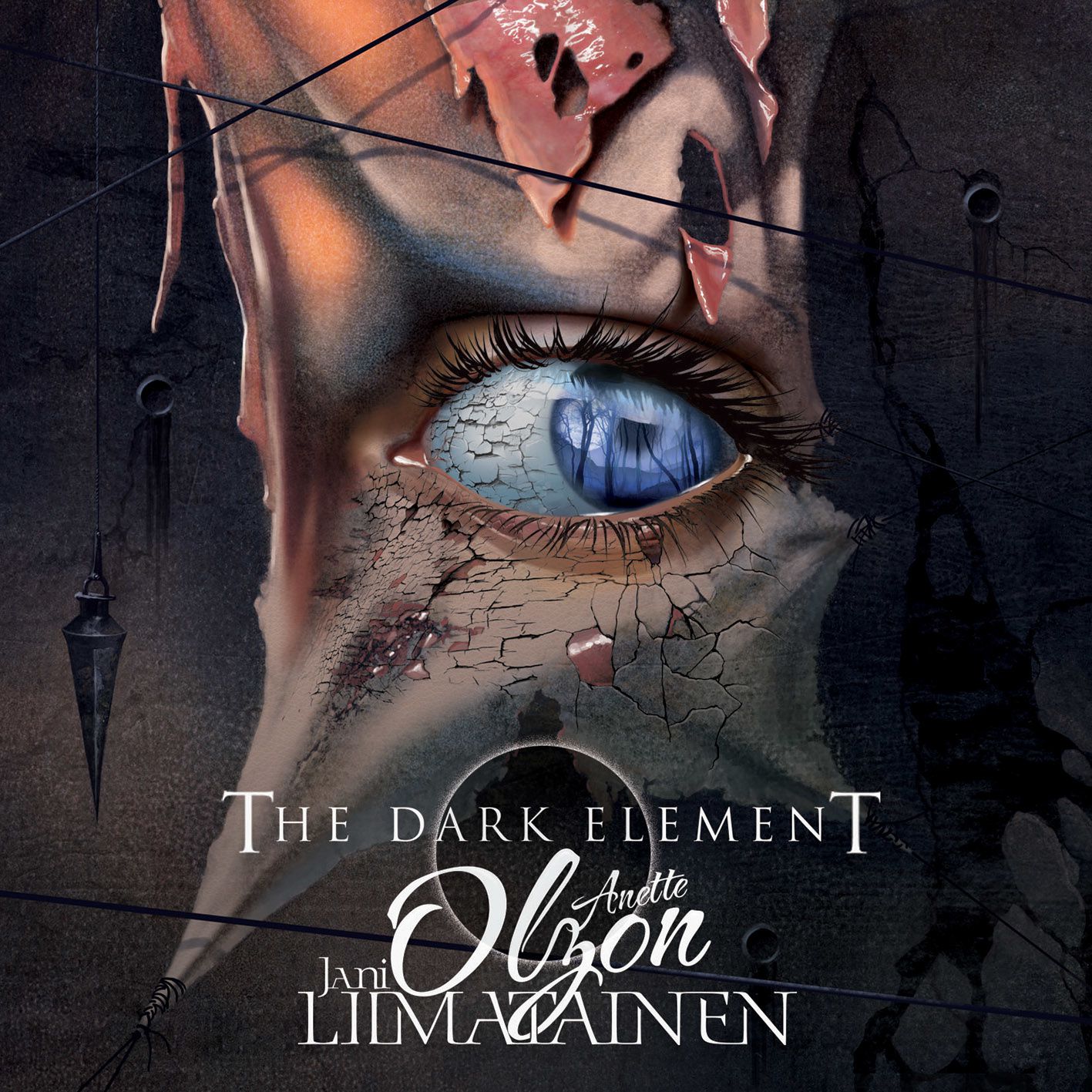 (8/10) If Nightwish and Within Temptation belong to your favorite female-fronted metal bands you should miss out on The Dark Element. This Scandinavian metal outfit is the brainchild of Finnish guitarist Jani Liimatainen. The singer of this new project is no less than former Nightwish vocalist Anette Olzon. It's bassist Jonas Kuhlberg and drummer Jani Hurula completing the line-up that recorded the self-titled debut.
Like with some other Frontiers releases it was the label that came with the idea of bringing together the talented singer and passionate songwriter/guitarist. Joining forces seems to work out here and there quite well. In this case the result is a pretty good melodic metal album.
The Dark Element combines hard rocking guitars, a powerful rhythm section and excellent vocals to a total that catches attention from the first tone played.
It's the title track that marks the first highlight on this debut. I bit of a mystic vibe that comes with the song, fits very well before "My Sweet Mystery" takes over. The track is well known since it was an earlier video release. Nightwish was for sure a source of inspiration for this track that comes with a very catchy vibe.
With "Here's to You" the band included a song on this album that will be appreciated by Within Temptation fans. Catchiness almost tends to pop/rock with this number, but there is still enough firepower to not totally give up guitars and heaviness. "Halo" follows the same pattern and also "I Cannot Raise the Dead" is sugar sweet, with the latter being a real earworm.
The Dark Element doesn't explore new territory with this debut. Instead the go for the safe approach and they do it with passion and a great sense for catchy melodies. You're caught by these hooks. It doesn't need to always be innovation that fascinates. Also the known is excellent if performed like on this album.
(8/10)
Tracklist:
01. The Dark Element
02. My Sweet Mystery
03. Last Good Day
04. Here's To You
05. Someone You Used To Know
06. Dead To Me
07. Halo
08. I Cannot Raise The Dead
09. The Ghost And The Reaper
10. Heaven Of Your Heart
11. Only One Who Knows Me
Label: Frontiers Music
Genre: Melodic Metal
Release Date EU: November 10th, 2017