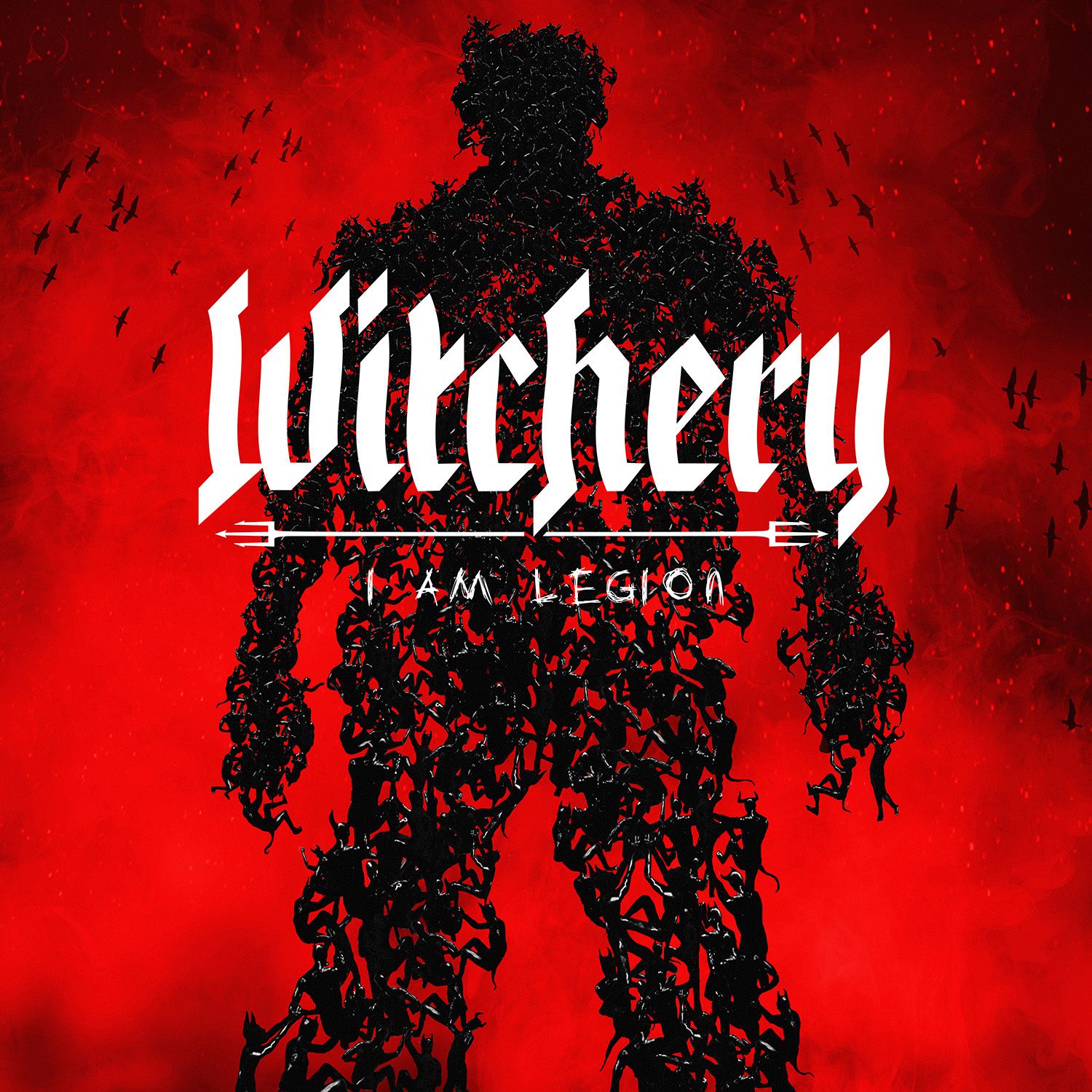 (8/10) After having received Witchery's latest longplayer "In His Infernal Majesty's Service" in late November last year I actually expected a successor for 2022. Not that there was any specific reason more than looking on the frequency of Witchery albums over the last years which can easily lead to such an expectation.
However, life is a bag of surprises and it's the band's new album that gets out of the darkness as we speak.
The grooving "Legion" introduces the listener to this new longplayer that features eleven malicious songs, all somewhere between black-, death - and thrash metal. "True North", also released as the first single, follows on the short intro and stands for all Witchery has to offer. Sinister riffs are built on a powerful beat, leading to a hellish metal track that peaks in a chorus you will not forget.
The transition to "Welcome, Night" as an almost seamless one. The song, with its gloomy and baleful vibe, feels like the soundtrack for your next nightmare, narrated by Witchery's frontman Angus Norder. As with the earlier discs also this time his hoarse vocals fit in a perfect manner into the entire context of this album.
Witchery shifts gears with "Of Blackened Wing" which comes with some uptempo parts before "Dry Bones" brings back the oppressive feeling of a starless night. "I Am Legion" is full of good songs. "A Faustian Deal", reminding of Satyricon, is one of them and also the raging closer "The Alchemist" is a hellishly done metal treat.
Sometimes it's the momentum that leads to something good and I long lead time doesn't necessarily delivers quality. "I Am Legion" is a rush job and it hits the target. Raw, powerful and dark, the album feels like a creepy and cold breeze that hits your neck out of gloom. We can conclude that haste not always makes waste. In contrary.
(8/10)
Tracklist:
Legion

True North

Welcome, Night

Of Blackened Wing

Dry Bones

Amun-Ra

Seraphic Terror

A Faustian Deal

An Unexpected Guest

Great Northern Plague

The Alchemist
Label: Century Media
Genre: Black Metal
Release Date EU: November 10th, 2017