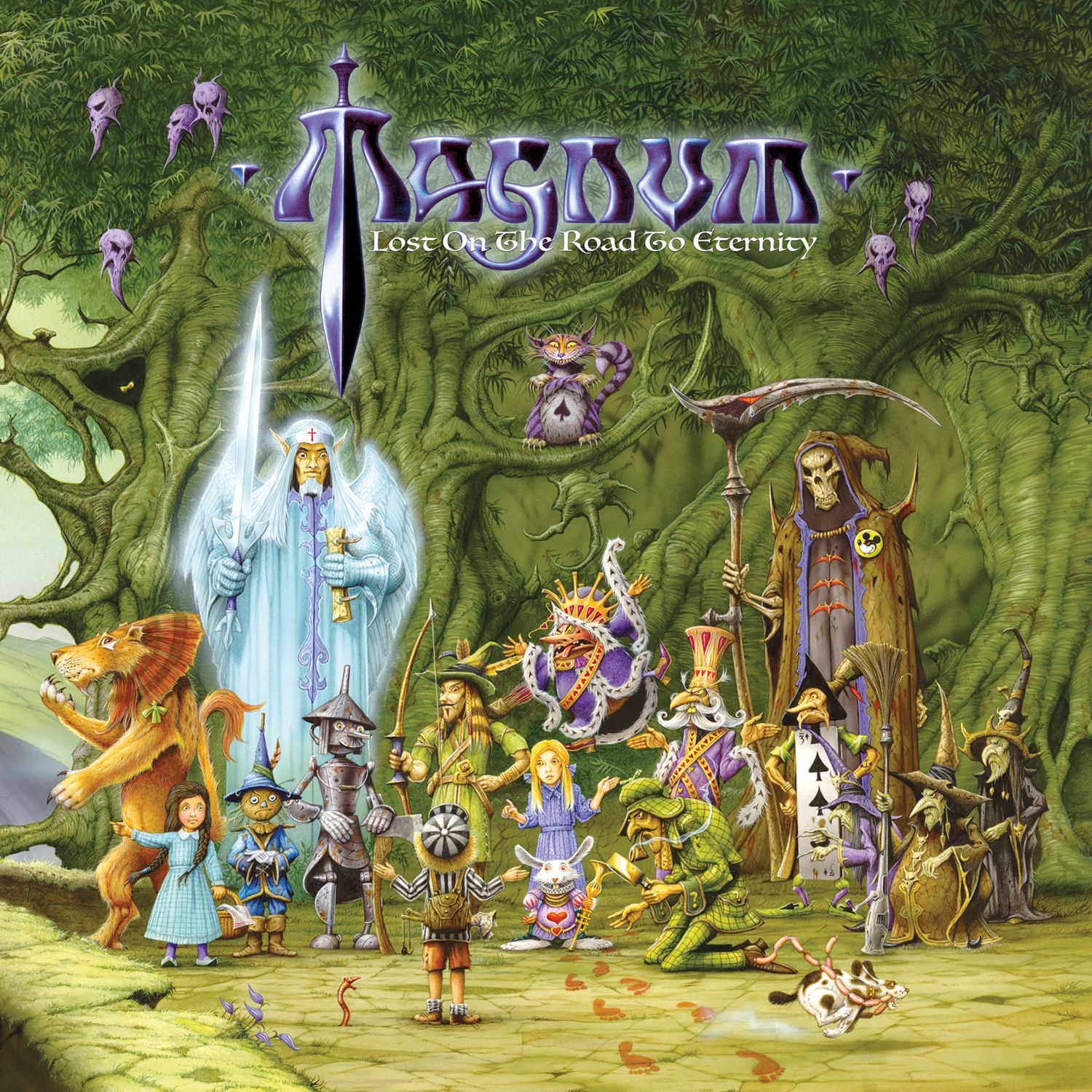 (9/10) Introducing Magnum feels like carrying sand to the beach. I can't imagine that there are fans of rock and metal that never heard at least the name of the British hardrock legend. Guitar wizard Tony Clarkin and singer Bob Catley began in 1972 and what followed was an impressive journey through rock that comprises many successes, highlight and milestones. Magnum became a role model for a genre that ignored all trends with its down-to-earth approach.
My entry-point when it come to Magnum was back in 1985 with the legendary "On a Storytellers Night". Songs like "How Far Jerusalem", Les Morts Dasants" and the title track pout a spell on me. Each of these tunes kept its fascination over all the years up to date and belong to the best British rock music brought up to surface.
Magnum never published an album that disappointed and even the "Rock Art" longplayer, released right before the split, featured some well-crafted numbers.
After having went to on hiatus for almost one decade Magnum returned in the beginning of the new century. "Breath of Life" marked the beginning of a next chapter that turns out to be as successful as the earlier days. Records such as "Into the Valley of the Moonking" and "Sacred Blood "Divine" Lies' are timeless masterpieces in melodic hardrock and the next strike, "Lost on the Road to Eternity", doesn't need to stand back behind the mentioned classics.
The 20th longplayer features eleven new songs which reflect Magnum's iconic sound with 100%. Actually these tunes belong to the best I have heard from the band since may years with the excellent opener "Peaches and Cream" being one out of eleven pieces of pure ear-candy. Melody, a rocking beat and excellent vocals by Catley provide Magnum fans with all ingredients expected. "Show me Your Hands" is the name of the next highlight, featuring some nice keyboard sequences, done by Rick Bento who recently joined the band. Talking about new band members; Lee Morris became Magnum's new drummer, following Harry James who left the band in 2017.
Some first calmer notes can be listed to with "Storm Baby" before the tune builds up to a typical Magnum anthem. It's hard to highlight some of the tunes since they are equally good. However, the title track is special, mainly due to a guest appearance. Magnum frontman Bob Catley is since may years a constant factor in Tobias Sammet's Avanatasia, enriching the epical songs with his brilliant voice. Now it was time to give something back, leading to Sammet sharing vocals with Catley. Both voice go together in a great fashion and it's the soulful arrangements that gives this sing a real wow-factor.
What more? The single release "Without Love" belongs to the Champions League of rock and it's "King of the World" acting as the Grande Finale of a superb longplayer.
Next to the songs it was always the artwork that made Magnum records immediately recognisable for fans. Also "Lost on the Road to Eternity" doesn't change this pattern. It was Rodney Matthews who was responsible for an artwork that reflects Magnum's mysterious world of fantasy and legendary creatures.
"Lost on the Road to Eternity" showcases a band that combines decades of experience, with a great sense for melodies and hooks, all kept together by a passion for melodic rock music. This album is jaw-dropping good.

(9/10)
Tracklist:
Peaches and Cream

Show Me Your Hands

Storm Baby

Welcome to the Cosmic Cabaret

Lost on the Road to Eternity

Without Love

Tell Me What You've Got to Say

Ya Wane Be Someone

Forbidden Masquerade

Glory to Ashes

King of the World
Label: Steamhammer/SPV
Genre: Hardrock
Release Date EU: January 19th, 2017