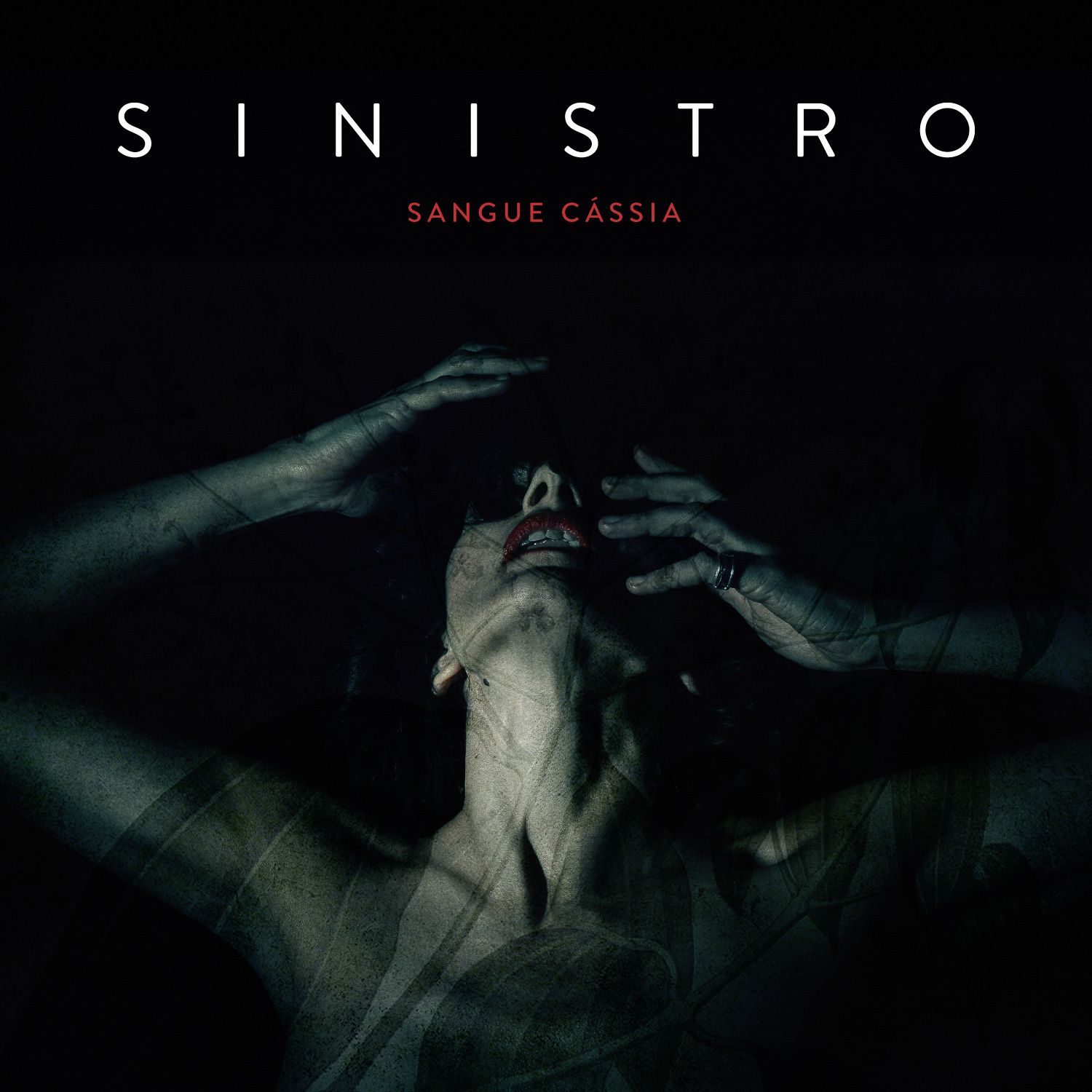 (9/10) The new year starts gloomy. Portuguese doom master Sinistro release their newest strike "Sangue Cassia", an album I was very much looking forward to after having seen the band on stage, being the opening act on the latest Paradise Lost tour. It was sweeping to see their show and I guess the guys could score far more than just some new fans on that tour.
Like with the predecessor also the new record is mainly kept in slo-mo. "Cosmos Controle" kicks it off. Hefty riffs are the solid foundation of a song that comes with more than just a sinister approach. This tune is a somber cornerstone of the album. To also break things up, the five piece from Lisbon added a calmer middle section with Patricia Andrade's vocals in the forefront. It's this mixture of loud and calm that adds a lot to this song - and the longplayer in its entirety.
Sinistro isn't a band that keeps it short and spot-on. The opener is an eleven minutes tune that's followed by "Lotus", getting close to eight minutes of essential melancholy. A dramatic beginning slowly evolves to a low-paced metal monster with an immense level of intensity.
Compared to these two epic masterpieces it is "Petalas" that comes as a short and atmospheric number. "Vento Sul" finishes the first half of the album and if you still wait for some light-hearted tunes from sunny Portugal you have to stop reading here and now. "Abismo" continues in darkness, being a next heavy tune with a lot of riff-power included. Again it's the interaction of harsh guitars and almost fragile vocals that creates the magic with this album. Sinistro kept another epic smasher till the end. "Cravo Carne" takes you on a 10 minutes trip through wistfulness and melancholia, leaving the listener with a strong need for light and life.
"Sangue Cassia" is the first highlight of a new year in rock. These guys know how to add emotions and intensity to their expressive music. The album fits perfect into the winter grayness and is for sure not done for sun worshipers.
(9/10)
Tracklist:
Cosmos Controle

Lotus

Petalas

Vento Sul

Abismo

November

Gardenia

Cravo Carne
Label: Season Of Mist
Genre: Dark Metal
Release Date EU: January 5th, 2018