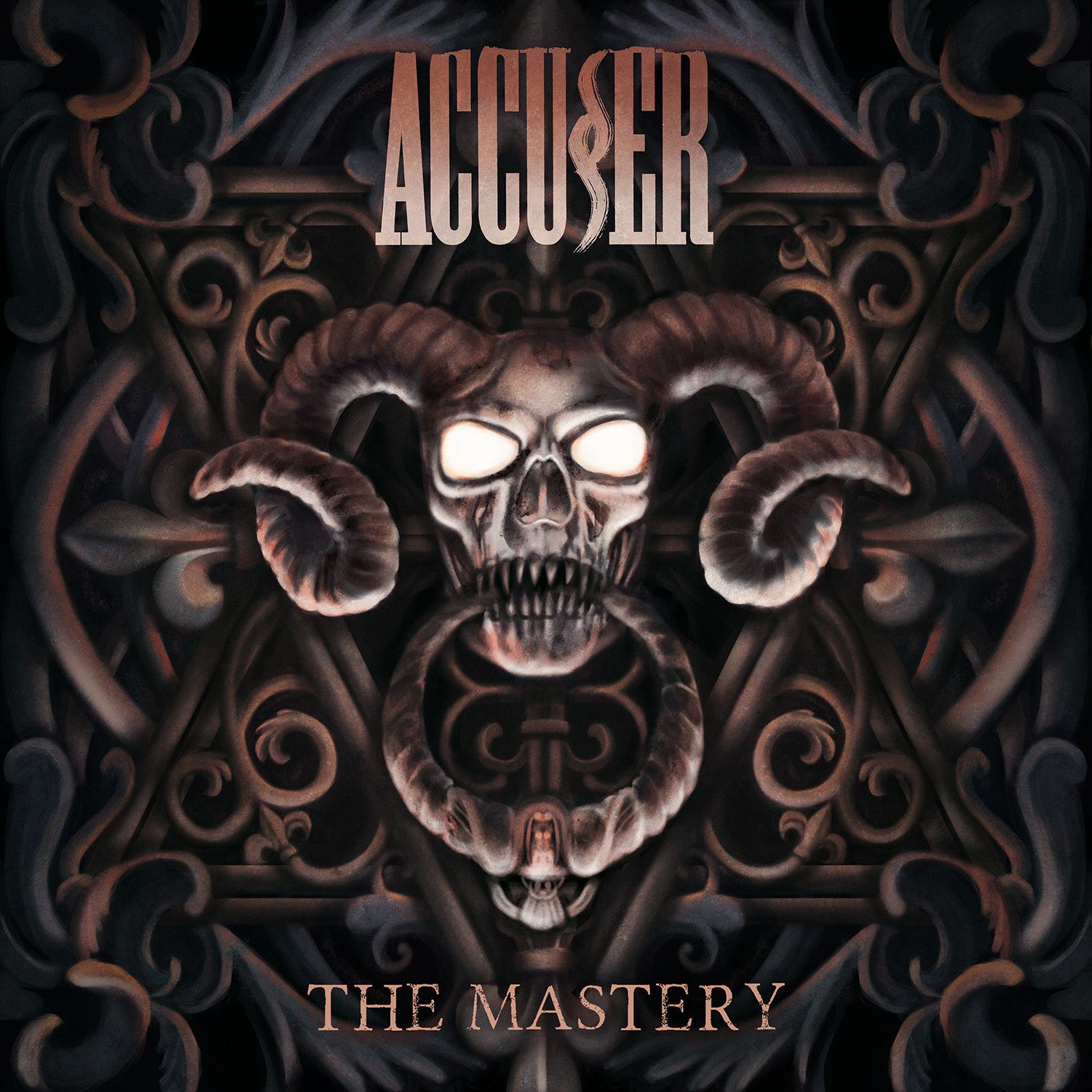 (8/10) German thrash pioneers Accuser has a new album in the starting blocks. "The Mastery", that's the title of this new metal diamond and it features ten new thrash anthems.
Accuser never made it to the top of German thrash metal. The quartet is definitely one of those under-rated bands, standing in the shadow of some other genre icons. Listening to their previous records as well as the new longplayer makes you actually wonder why. The band has a pure metallic blood running through their veins with "The Mastery" being an album featuring a very well-crafted riff inferno. And maybe it is this underground vibe that makes Accuser albums to a metal powerhouse.
However, Frank Thoms and band mates never gave up, following their passion for metal, which results in 10 powerful metal records. "The Mastery" is the eleventh strike and I can tell you that it's a powerful one. After some line-up changes in 2008 and 2014 Accuser found back to some stability which benefited already the 2016 release "The Forlorn Divide". The predecessor of "The Mastery" featured excellent thrash metal anthems and so does the new record.
Ten new tracks bring back an oldschool vibe. Thrash metal with a brutal groove is what the album is about. From the forceful opener "Mission: Missile" via the Slayer-reminding "The Real World" to the 8 minutes title track Accuser accomplished a successful endeavour. The new longplayer offers excellent thrash metal pearls that bring back the 80's vibe with a fresh and modern expression. More than once I had to think about the early Slayer-days while listening to the album, but also Testament can be seen as a reference for "The Mastery". The record contains thrash metal that's rooted in the 80's without being old-fashioned. Forceful and unbound modern thrash metal needs to sound like each of the 10 songs on this album.
(8/10)
Tracklist:
Mission: Missile

The Real World

Solace in Sorrow

Time for Silence

My Skin

Catacombs

Mourning

Ruthless

Into the Black

The Mastery
Label: Metal Blade
Genre: Thrash Metal
Release Date EU: January 26th, 2018