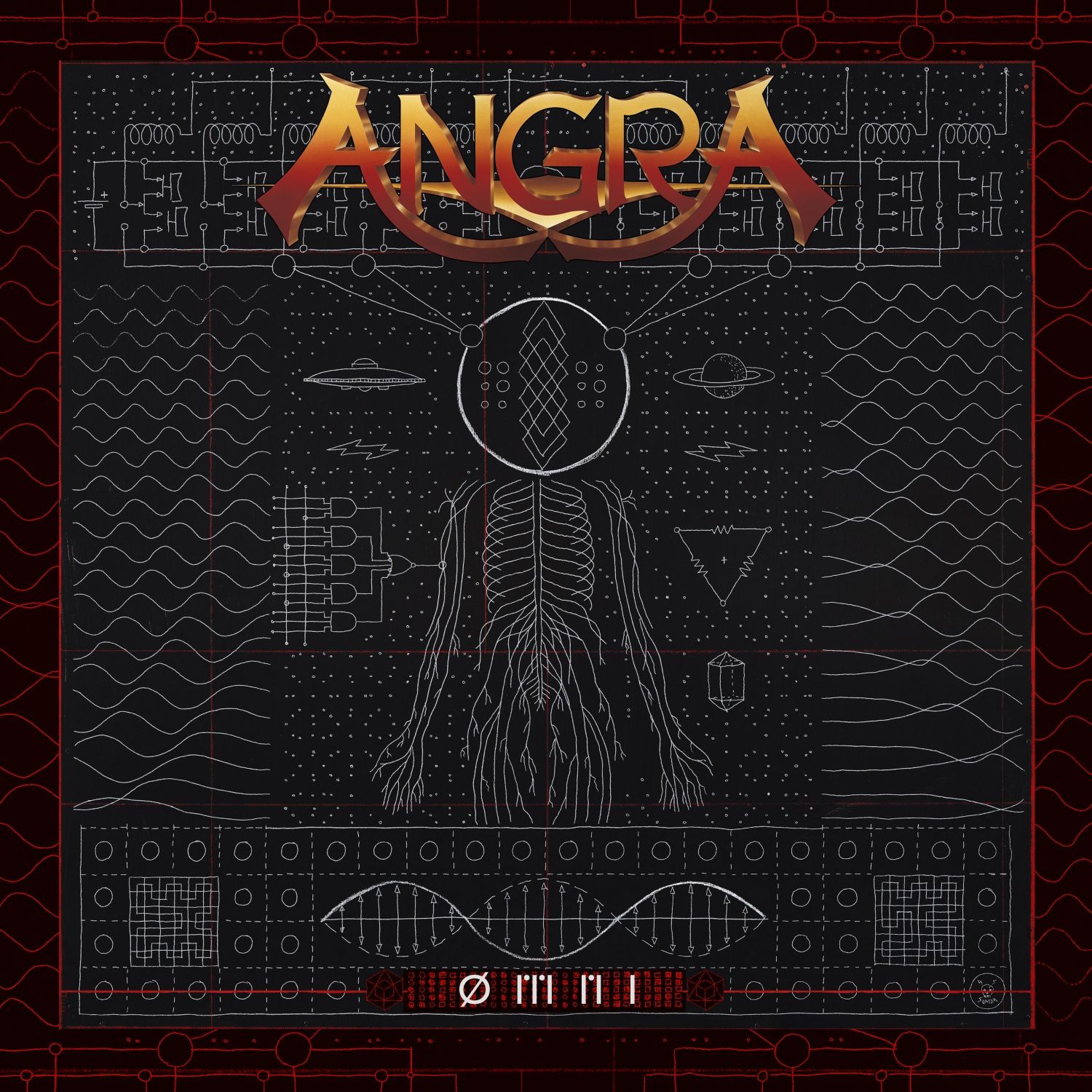 (8/10) 2018 is the year Angra opens a new chapter in their career - "Ømni". This is the title of Angra's new album that comes up to surface mid-February via earMUSIC. The new album follows the "Secret Garden" release from 2015 and as the predecessor also "Ømni" became a very well-crafted melodic power metal release.
Angra's ninth studio album is the result of passionate work, done by Rafael Bittencourt, Felipe Andreoli, Fabio Lione, Marcelo Barbosa and Bruno Valverde and it's again producer Jens Bogren who gave the album an excellent sound.
"Ømni" is a concept album. It's not that it's an entire storyline. The plot is based on artificial intelligence systems that allows conscious communication between present and future human beings, reflected in each of the songs. Therefor "Ømni" is more a collage of science fiction short stories that happen in parallel rather than a complete storyline from beginning till end.
The best moments on a well done longplayer are entitled "Black Widow's Web" and it's the Grand finale with the two parts of the title track. Let's start with the latter.
"Ømni" is split into two songs of which "Silence Inside" is the first one. Flamenco-reminding guitars introduce you into this tune. Well-done percussions join before a powerful riff adds drama to the total. "Silence Inside" made me think of Dream Theater here and there. However, it's a bombastic Angra anthem that combines big soundscapes with catchy melodies and heavy riffing. "Infinite Nothing" is the second part of the title track and it's a cinematic instrumental that could act in a perfect way as a soundtrack song for an outer space movie. It has nothing really to do with metal but it goes perfectly together with "Silence Inside".
Another shade of Angra gets to forefront with "Black Widow's Web". Fabio Lione shares vocals with Allissa White-Gluz, the powerful queen of growls , known from Arch Enemy. It's well known that White-Gluz has a far wider vocal range than solely growls. Her clean way of singing is as good as the deep growls but "Black Widow's Web" shows a focus the growls only. The clean female vocal sections in this masterpiece are from a well-known Brazilian singer named Sandy and all these voices go together in a perfect fashion. This song is a thrilling one and for me it's the best one on the album, since it also includes excellent solos and extremely heavy riffs. Bombastic power metal can't include more nuances than what you get served with this extraordinary track.
These songs are the highlights on a very well-done album and the rest of the tracks can easily live up when it comes to quality.
The very rhythm based "Caveman" is an interesting tune and also the dramatic "The Bottom of My Soul" belongs to the thrilling moments on this album. Even the calmer sections like with "Always More" are attracting attention while not becoming a trivial standard ballad.
"Ømni" is an ambitious record that shows Angra in perfect shape and form. It's the most advanced Angra disc and definitely worth more than one spin. My conclusion: Go for it.
(8/10)
Tracklist:
Light of

Transcendence
Travelers

of Time

Black Widow's Web (feat. Alissa White-Gluz)

Insania

The Bottom of My Soul

War Horns (feat. Kiko Loureiro)

Caveman

Magic Mirror

Always More

ØMNI - Silence Inside

ØMNI - Infinite Nothing
Label: earMUSIC
Genre: Melodic Power Metal
Release Date EU: February 16th, 2018