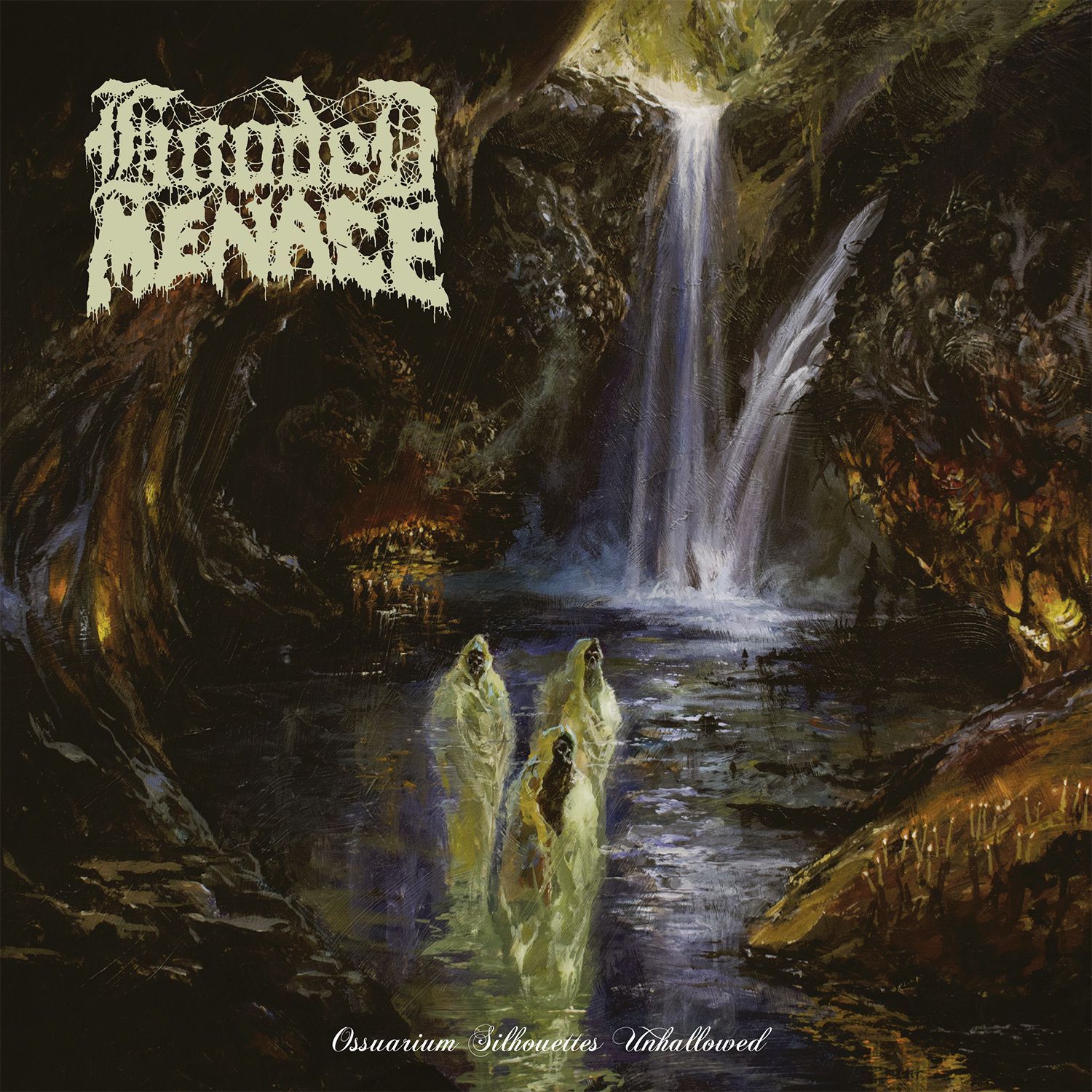 (8/10) Finnish doom death outfit Hooded Menace is ready with their fifth album entitled "Ossuarium Silhouettes Unhallowed". As with the earlier longplayers also the new one combines slo-mo riffs with deep growls. It has been the early Candlemass albums that where an inspiration to the five guys. That's where the slow and powerful riffs have their home, embedded into a sound that also shows some parallels with the early days of Paradise Lost. More than once I had to think of "Gothic" while listening to "Ossuarium Silhouettes Unhallowed".
Hooded Menace newest strike includes six songs, all wistful metal anthems in deep minor. Dark Finnish winter days for sure had an impact on the album that includes a lot but for sure excludes light, brightness and ease to a full extend.
Harsh riffs dominate the scene, a fact that's already obvious with the opener "Sempiternal Grotesqueries". Spread over more than 10 minutes Hooded Menace celebrates pitch black doom metal in an excellent fashion. The album features 6 songs of which five are epical doom hymns while the closer "Black Moss" feels more like a two minutes outro.
The magic with this longplayer is the fact that Hooded Menace creates these extremely long tracks in a way that still keeps the level of suspense up high. What easily could end up in a boring flow of riffs is actually the opposite on "Ossuarium Silhouettes Unhallowed". The five Finns added enough twists and breaks to their sound which makes "Ossuarium Silhouettes Unhallowed" to pleasureful journey into sinister darkness.
Fans of Candlemass and Paradise Lost should check out Hooded Menace. You will love it.
(8/10)
Tracklist:
Sempiternal Grotequeries

In Eerie Deliverance

Cathedral of Labyrinthine Darkness

Cascade of Ashes

Charnel Reflections

Black Moss

Sorrows of the Moon
Label: Season Of Mist
Genre: Doom Death Metal
Release Date EU: January 26th, 2018