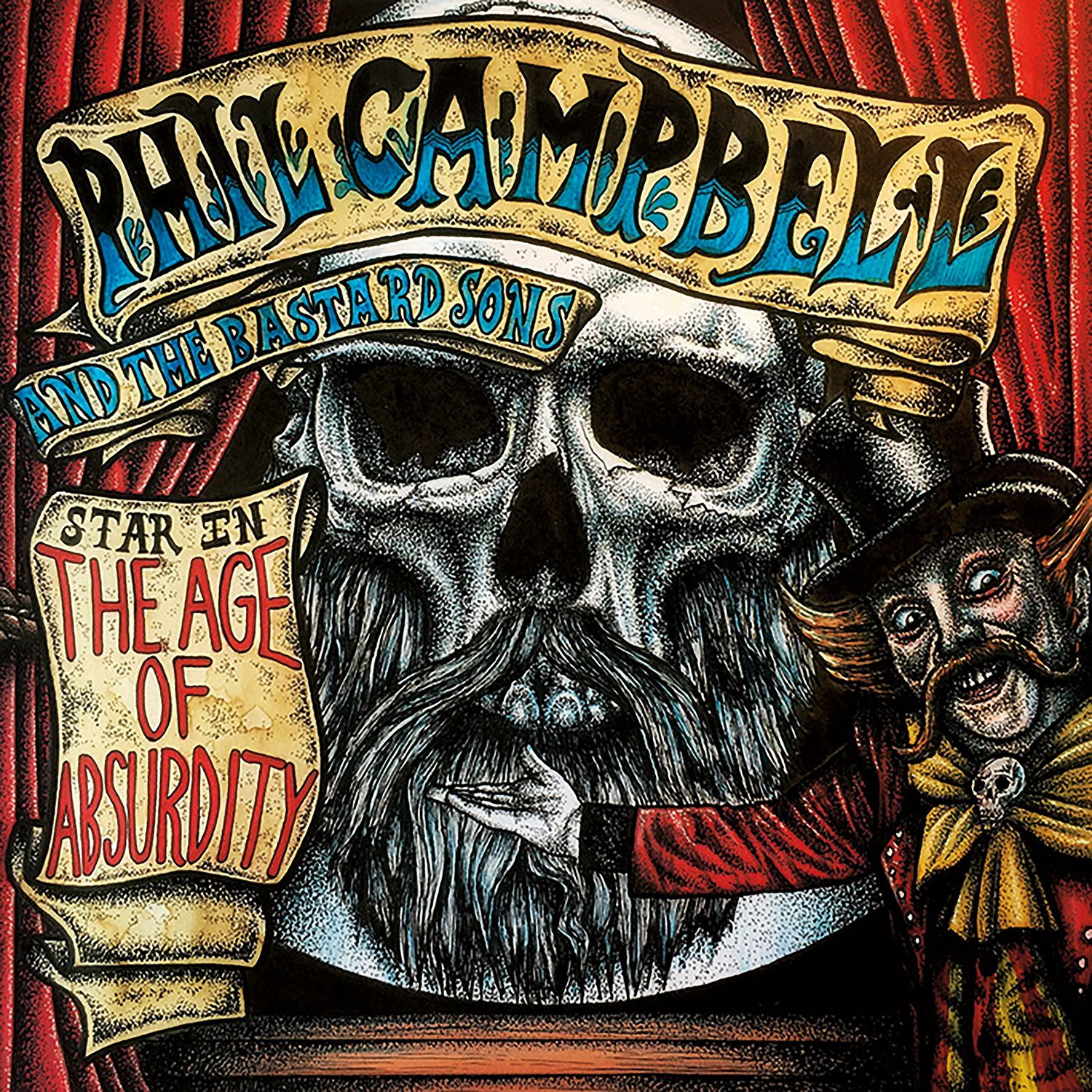 (8/10) After the sad and painful ending of Motörhead three years ago, guitarist Phil Campbell had to look into new fields of activity. His passion for hard rocking music is unbridled and didn't end in 2015. Therefor a new outlet for riffs and mighty guitar sounds was very much needed.
Phil Campbell And The Bastard Sons is the band that is the new darling of the former Motörhead guitarist. Next to Campbell himself the line-up is almost a family business, consisting out of his three sons (Todd, Dane and Tyla) plus singer Neil Starr. After having published a first EP some months ago the quintet releases the debut as we speak, an album that is fuelled by thrilling hardrockers that are a real treat for your ears.
11 songs and a 41 minutes running time include everything dirty rock'n'roll music needs as a feature. My personal highlight is the fast "Gypsy Kiss" that reminds of Motörhead's "R.A.M.O.N.E.S.". This tune hits bull's eye by showing the pure power of rock'n'roll.
Even though "Gypsy Kiss" is a real hit on the album, it's the density of good music that makes "The Age of Absurdity" to a pleasureful way of spending some time. The grooving "Stepping in Fire" is cool stuff as well as the catchy "Freak Show". A song that's also worth to listen to is the closer "Into the Dark". It brings back a bit of Dio when it comes to bass and drums.
Phil Campbell And The Bastard Sons' "The Age of Absurdity" is a brilliant debut that benefits of an experienced father and juvenile wildness. Rock music can't sound much better than what you get offered with this terrific longplayer.
(8/10)
Tracklist:
Ringleader

Freak Show

Skin And Bones

Gypsy Kiss

Welcome To Hell

Dark Days

Dropping The Needle

Step Into The Fire

Get On Your Knees

High Rule

Into The Dark
Label: Nuclear Blast
Genre: Hardrock
Release Date EU: January 26th, 2018