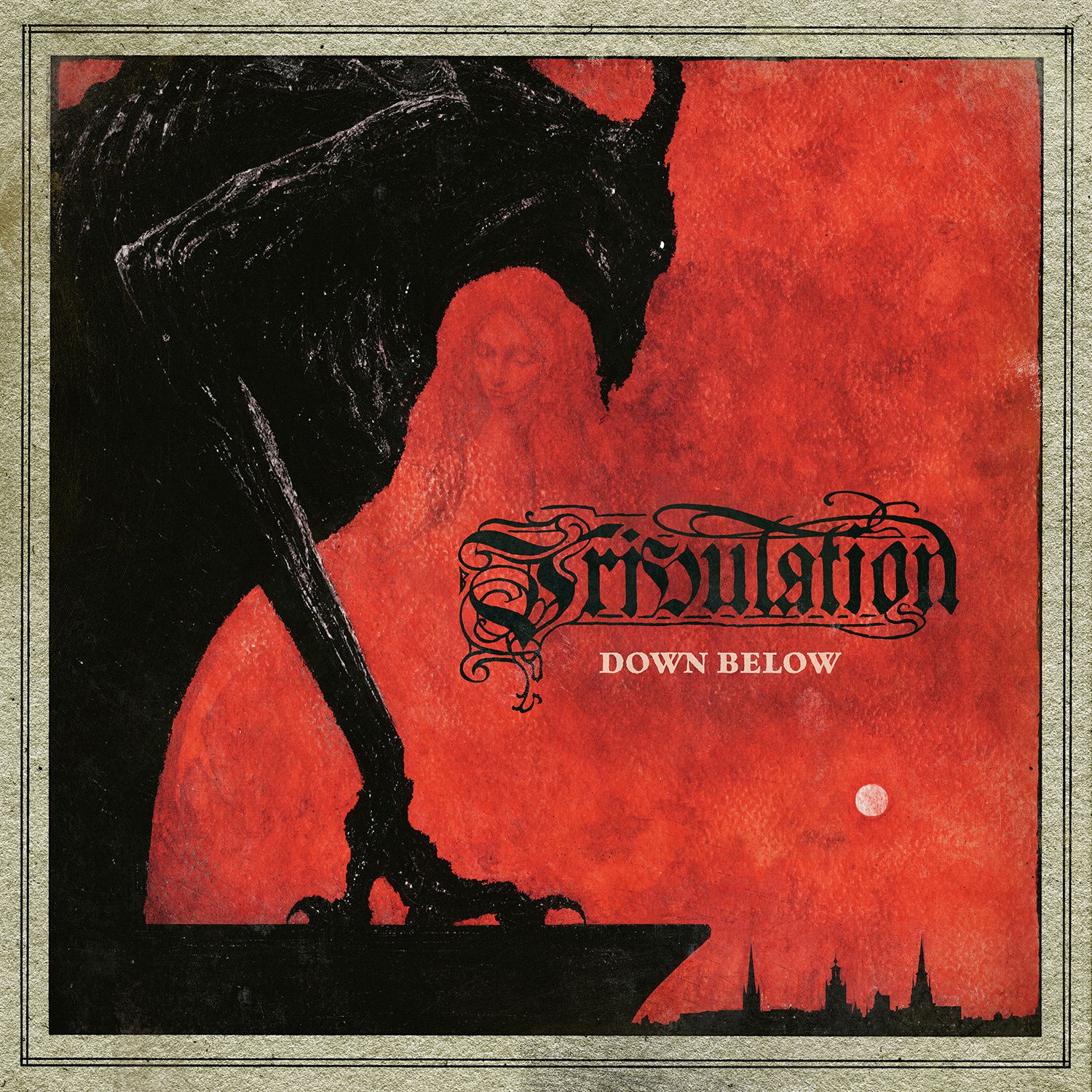 (8/10) Tribulation is hailing from Arvia, close to Stockholm. The quartet was founded 14 years ago as a death metal outfit before the Swedes evolved their music. Over time Tribulation added more and more gloomy gothic elements to their sound, something that made them more unique and opened the band for new fans. The third album, "The Children of the Night", was the first one for Century Media, which gave the guys a new platform and was a milestone when it comes to the band's offer.
Now, in 2018, the quartet releases the highly anticipated new longplayer, entitled "Down Below" and Tribulation invested time into songwriting and production of the new longplayer. Three years after "The Children of the Night" escaped from darkness it's the new longplayer that shows a continuation of evolvement. Fans from the very beginning might have a problem with this development since the Transylvanian goth approach is still a crucial gloomy element of Tribulation's sound.
"Down Below" comprises of nine new songs and starts acoustic. A calm moment introduces "The Lament" before the song evolves to a dark goth metal tune that sounds like a raw version of Fields Of The Nephilim. "Nightbound" has a similar approach, followed by "Lady Death", which is a spot-on three minutes long anthem that showcases Tribulation's sound being boiled down to its essence.
In order to break the pattern Tribulation adds an acoustic interlude entitled "Purgatorio" to the tracklist. The atmospheric instrumental is a welcomed moment of repose before "Cries from the World" kicks in with a dark vibe and excellent guitar work.
"Lacrimosa" means a shift in speed. The tune belongs to the uptempo ones on the album and creates a great counterpart to the gloomy "The World", which is next in line.
With "Here Be Dragons" the end of this fantastic longplayer is near. Riffs and piano parts stand for a well-done start before the tune builds up to a sinister death rocker with some filigree solo sections. The song summarizes all you have listened to earlier on this album in a perfect way, acting as the Grand Finale of this terrific longplayer.
This longplayer is a completely rounded piece of work. Music, sound, done at Soundtrade Studios and Studio Cobra, and artwork fit together more than well. "Down Below" is the soundtrack for a Carpathian horror show, a record you definitely have to check out.
(8/10)
Tracklist:
The Lament

Nightbound

Lady Death

Subterranea

Purgatorio

Cries from the Underworld

Lacrimosa

The World

Here Be Dragons
Label: Century Media
Genre: Dark/Goth Metal
Release Date FY: January 26th, 2018