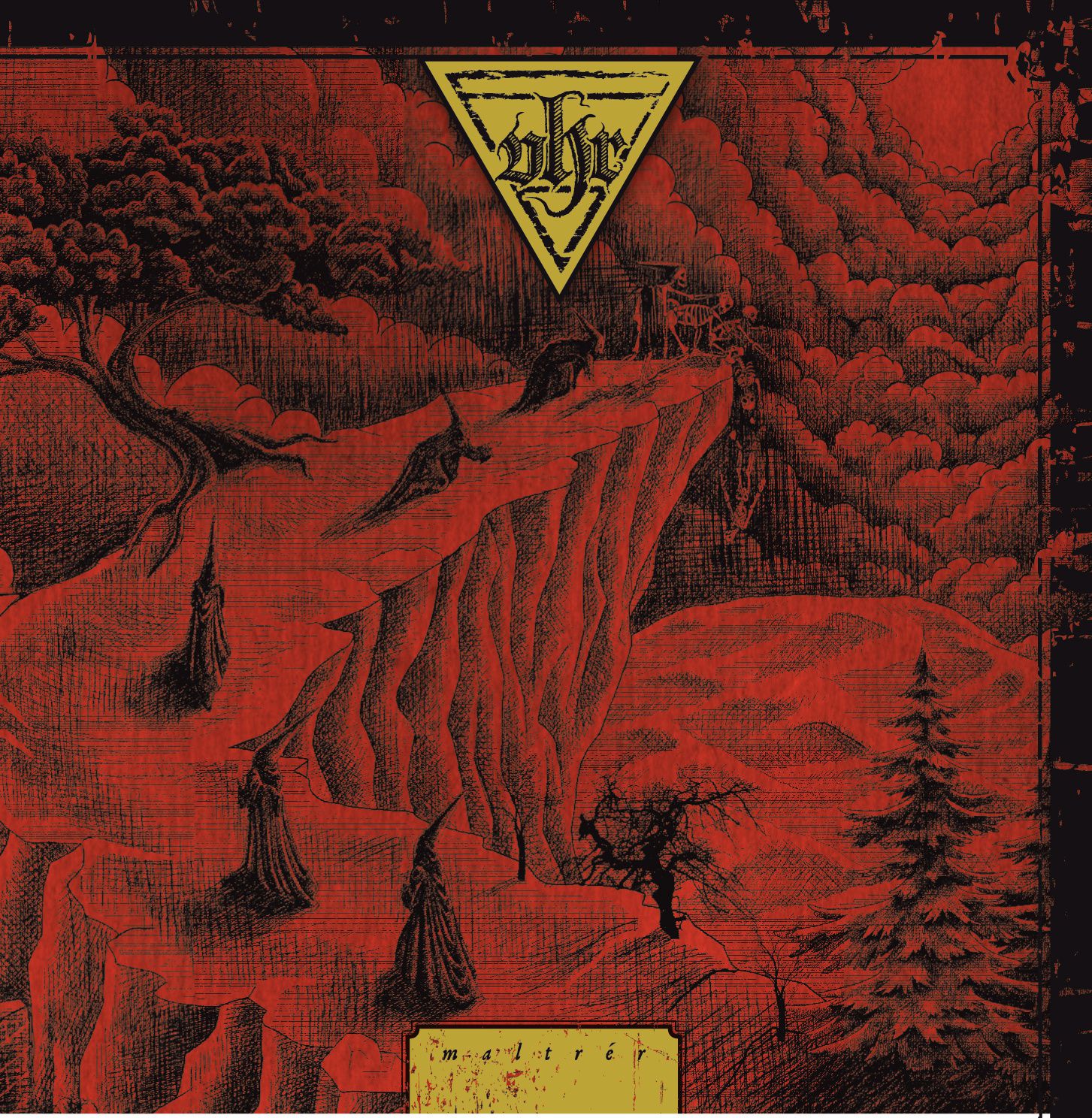 (8/10) As many other black metal bands also Verheerer is from the North. What's different though is the fact that the guys aren't Scandinavian. Verheerer is from the Northern parts of Germany, hailing from Flensburg to be precise.
There isn't that much known from the band and its members but what is documented is an EP that was published in 2015. "Archar" came with four songs and this first release is now followed by the full-length debut entitled "Maltrer".
The longplayer features seven songs in total and it's an proper length that leads to almost 50 minutes of epic black metal.
Hell breaks loose with "Kultyst" which follows the sinister "Oration" which acts as an intro for this pitch black metal record. "Maltrer" includes all the key ingredients a good black metal album asks for. Hoarse vocals add a hellish expression to each of the tunes while racing fast guitar parts and slo-mo riffing interact on a constant base. It's these factors as well as well-placed breaks that provides a high level of suspense which is needed to keep the album and its songs exciting for listeners.
Verheerer also adds melody to this anarchic sound expression. Maiden-reminding melodies are weaved into "Kultyst" and choral section, like in "Anima Sola", lift Verheerer's metal to another level.
The closer of this devilish adventure is "Heimgang", a nine minutes epos that starts with rain and spoken word before musical darkness takes over again. "Heimgang" is the masterpiece that comes with a cinematic vibe and a bombastic sound that gives you the shivers.
"Maltrer" might not bring that much new to the table. It's more the way things are connected and put together which gives the album its own identity. The debut is bombastic but not overloaded and it's this balance that makes it stand out.
(8/10)
Tracklist:
Oration

Kultyst

Vertigo

Maltrer

Anima Sola

Nachtfall

Heimgang
Label: Vendetta Records
Genre: Black Metal
Release Date EU: January 19th, 2018