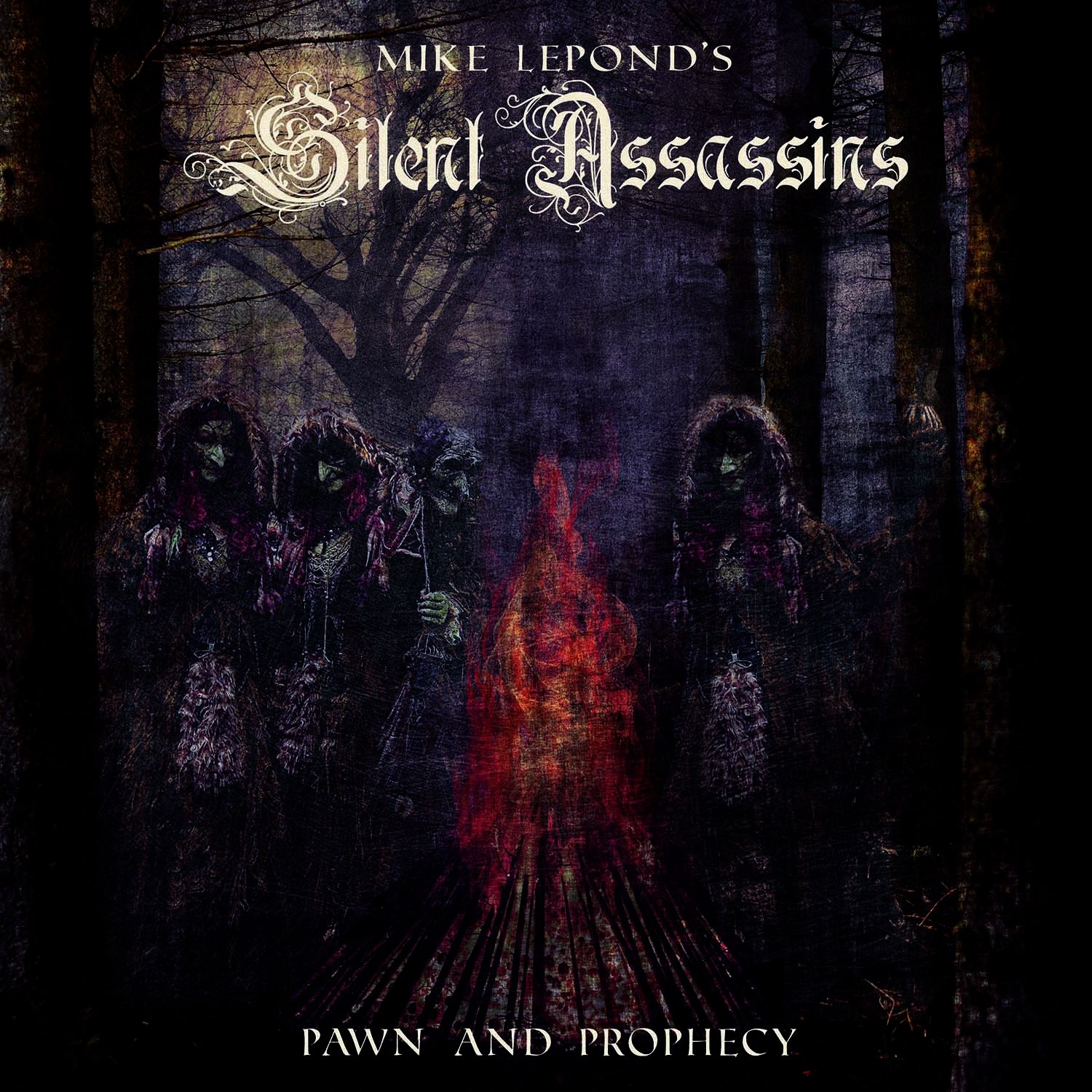 (9/10) If bass wizard Mike LePond and metal siren Alan Tecchio combine forces the result can't be anything else than excellent and progressive heavy metal.
After having released the critical acclaimed debut "Mike LePond's Silent Assassin" in 2014 the band returns again 'on stage' four years later with the highly anticipated second album that was released a few days ago.
Mike LePond's Silent Assassin is an exciting add-on to the Frontiers portfolio. Normally being rooted in AOR, melodic rock and metal it's this time a progressive metal powerhouse that comes from the Italian label.
The sophomore album features eight songs of which the first seven could be almost seen as a constant creation of attention for the closer.
It's the title song that stands for the Grande final on this album. Already when it comes to length, "Pawn and Prophecy" is an outstanding milestone in metal music. 22 minutes of symphonic, bombastic, filigree and harsh power metal is what you get served at the end of this exciting album.
The final song on this album is based on William Shakespeare's "Macbeth", a theme that keeps the several parts of this masterpiece together. "Pawn and Prophecy" is more than just a track on the album. It's a multi-layered composition with different singers and guest musicians. This bombastic epos, with its cinematic expression, belongs to best ones I have heard for quite a while. I think that the last time I have listened to such a masterpiece was when Savatage released "The Wake of Magellan"
It's hard for other songs to shine while being in the shade of the overwhelming title track. However, none of the other seven tunes need to stand back. They are all done in an excellent fashion, combining awesome vocals with a brilliantly grooving bass and many layers of sound that goes perfectly together.
"Pawn and Prophecy" is a real highlight in 2018. Metal fans and proggies – listen to this record. It's more than worth the effort, since you will be rewarded by 57 minutes of exquisite progressive power metal. Jaw-dropping good.
(9/10)
Tracklist:
Masters Of The Hall

Black Legend

Antichrist

I Am The Bull

Avengers Of Eden

Hordes Of Fire

The Mulberry Tree

Pawn And Prophecy
Label: Frontiers Music
Genre: Melodic Rock
Release Date EU: January 26th, 2018
Musicians:
Mike LePond – Bass, Rhythm Guitar, Backing Vocals

Alan Tecchio – Lead Vocals

Michael Romeo – Drum Programming, Keyboards, Lead Guitar on Track 8

Michael Pinella – Backing Vocals, Piano & Organ on Track 8

Barnewold – Lead Guitar on Tracks 1, 2, 3, 5

Rod Rivera – Lead Guitar on Tracks 5, 6, 7

Andry Lagiou – Lead Vocals on Track 8

Noa Gruman – Lead Vocals on Track 8

Veronica Freeman – Lead Vocals on Track 8

Phyllis Rutter - Lead Vocals on Track 8