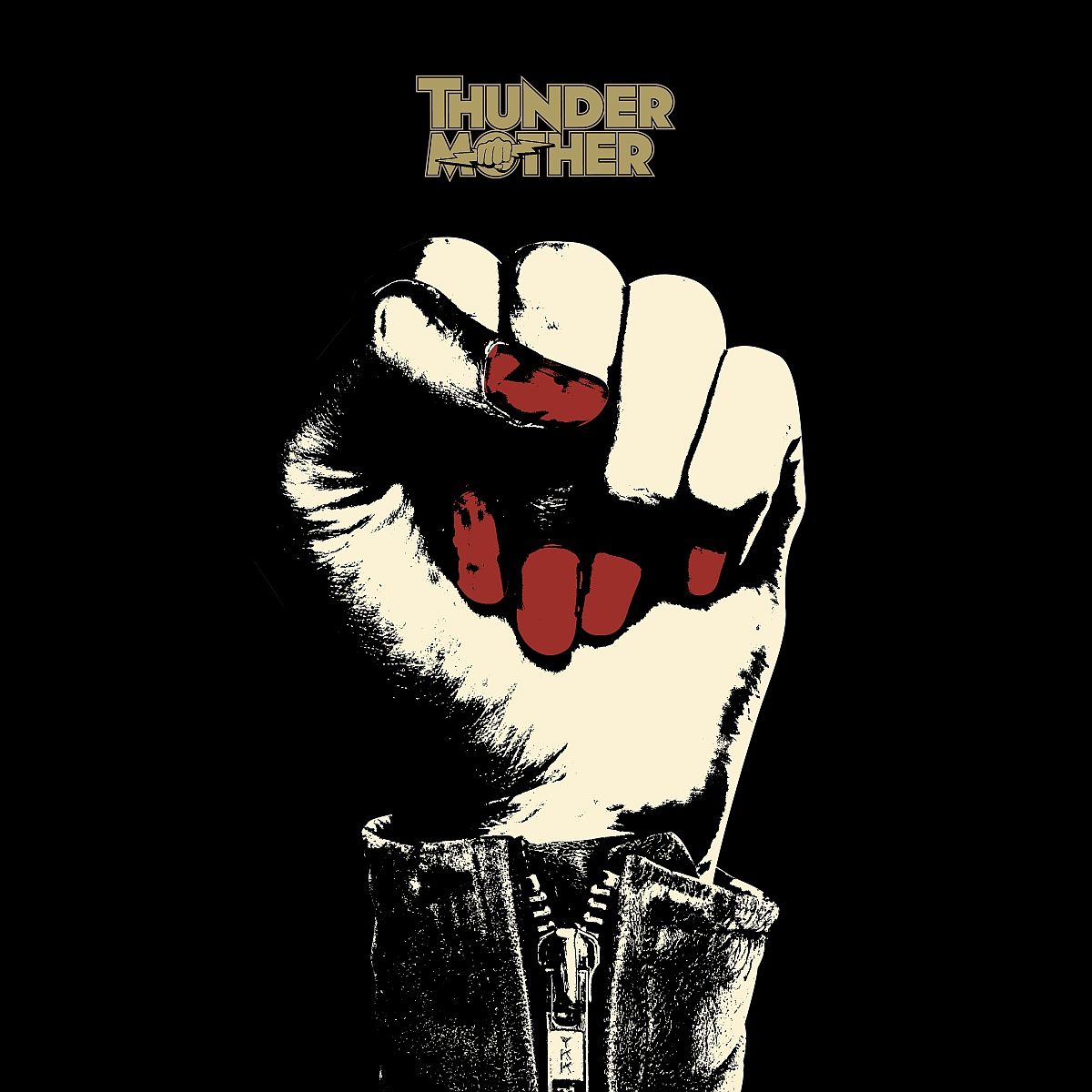 (8/10) Thundermother released their sophomore longplayer "Road Fever" in 2015 and between then and now quite some things happened. It's almost the entire line-up that went through a process of renewal with Guitarist and founder Filippa Nässil being the constant factor. What could have led to the end of Thundermother actually made the outfit even stronger; something Nässil and band clearly state with the third longplayer - simply entitled "Thundermother".
"Thundermother" can be seen as a new start. While sticking to their roots the quartet sounds fresh and dynamic. Each of the songs comes with pure rock'n'roll power, great melodies and a catchiness that never ends up in trivial mainstream. Thundermother put twelve short and crispy rockers on the tracklist of this exquisit longplayer, a disc that makes fun from start to end. There is no need for many loops in order to explore the hidden details of "Thundermother". The sound of this album hits you right into the face and unveils it's rock'n'roll beauty from the very first note played.
More soulful songs, like "Fire in the Rain", are as good as the heavy grooving ones ("The Original Sin"). Thundermother shifts gear when it comes to the uptempo "Racing on Mainstreet" with each tune being built on a solid AC/DC-inspired vibe.
"Thundermother" shows the band being renewed and ready for a next step. The four girls transfer a 70's vibe into the here and now. This album deserves to be played in full blast. Turn up the volume and enjoy.
(8/10)
Tracklist:
Revival

Whatever

Survival Song

Racing on Mainstreet

Fire in the Rain

Hanging at My Door

Rip Your Heart Out

The Original Sin

Quitter

We Fight For Rock'n'Roll

Children on the Rampage

Won't Back Down
Label: Despotz Records
Genre: Heavy Rock
Release Date EU: February 23rd, 2018