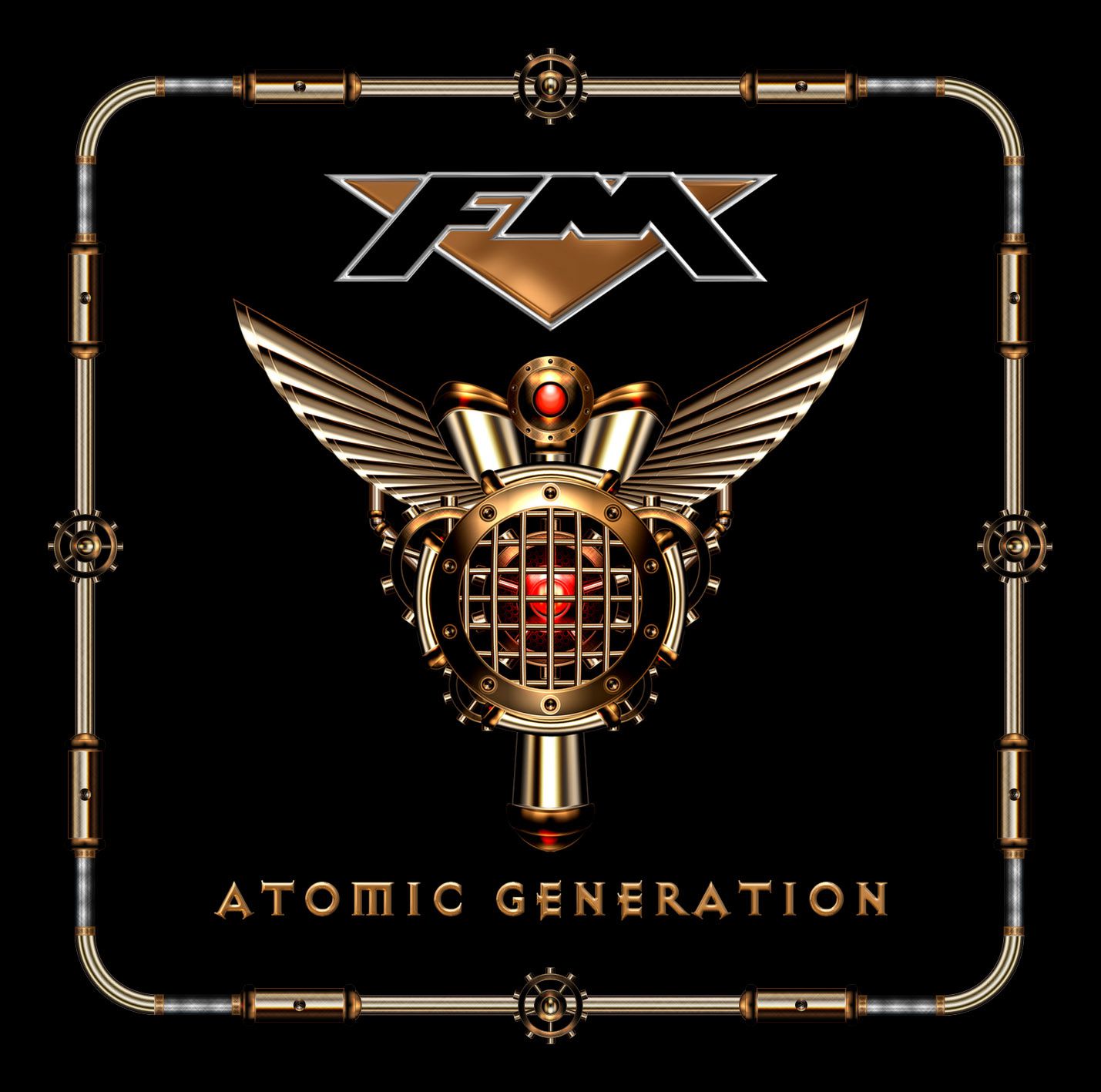 (7/10) British rockers FM have been really productive since the band reunited in 2007. After having brought their first era to an end, meaning a split in 1995, it was in 2007 that FM performed again on stage for the first time in13 years. It was the starting point of a next era of this melodic rock outfit from the UK.
FM released six longplayer between then and now, including the 2016 release of "Indiscreet 30", celebrating the 30th anniversary of FM's fabulous debut. On March 30th, the quintet will unveil their next longplayer, entitled "Atomic Generation".
The 11th record features 11 new songs which are all well-crafted melodic rockers. What definitely works as a benefit for the album is the stable line-up the band maintains since 2008. The five guys know each other very well, which leads to a dense and balanced sound.
"Atomic Generation" is built on melodies and great hooks, leading to melodic rockers like "Too Much Of a Good Thing" and "Do You Love Me Enough". These songs are well-done but I like the moments when FM leaves the standard path by varying their sound.
The opener "Black Magic" is such a moment, a song in which the band presents their more edgy side with a heavy rocking guitar and an excellent sing-a-long vocal line. What also works very well is the horns that are embedded in the cool swinging "Playing Tricks on Me" and also the Foreigner-like "Follow Your Heart" satisfies with good hooks and catchy melodies.
FM stays true to their principles of merging rock music with easy to grasp melodies. This album doesn't need many loops to show its beauty. Fans of melodic rock will love what they get served and FM will appreciate this album anyway.
(7/10)
Tracklist:
Black Magic
Too Much of a Good Thing
Killed By Love
In It For the Money
Golden Days
Playing Tricks on Me
Make the Best of What You Got
Follow Your Heart
Do You Love Me Enough
Stonger
Love is the Law
Label: Frontiers Music
Genre: AOR
Release Date EU: March 23rd, 2018