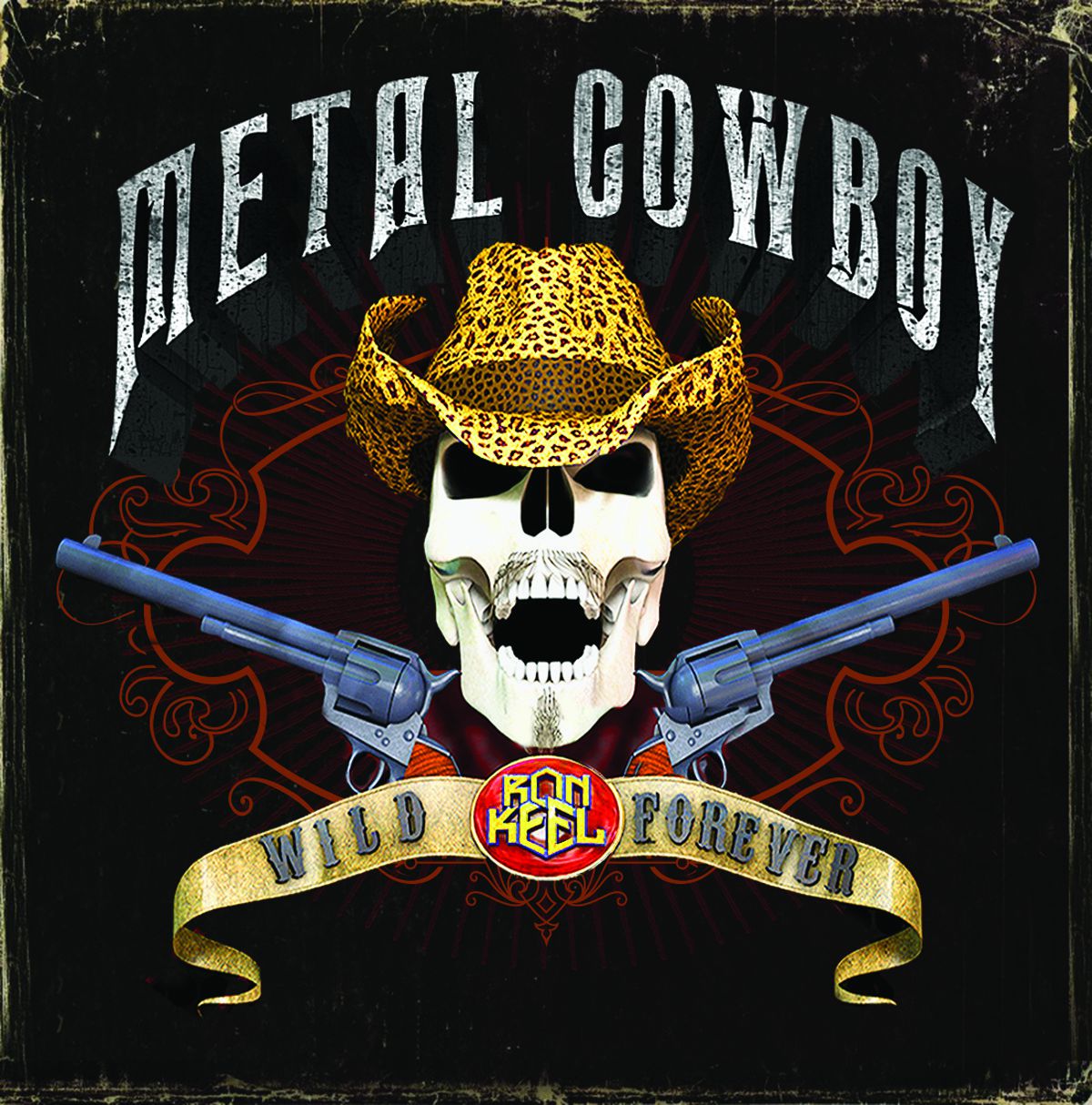 (7/10) Keel still belongs to my most favorite bands when it comes to melodic metal. Longplayers such as "The Right to Rock" and especially "The Final Frontier" comprises of excellent songs that are melodic and heavy, all in one. Unfortunately the band couldn't maintain the high level, leading to disbandment in 1990.
Bandleader and name-giver Ron Keel, who's first career high was when he was part of Yngwie Malmsteen's Steeler, stayed connected to music after the split of the melodic metal outfit and released a solo album entitled "Metal Cowboy" back in 2014.
Four years later the album will be re-issued via EMP Outlaw. "Metal Cowboy" presented and present a slightly different approach compared to what we know from Keel. The songs are far more hardrock based with a lot of country and Southern rock that embedded.
The result sounds rougher and the album has some edges, which is a good thing. Keel has a certain sense for good melodic rock song but it's the replaceability of each of the tunes that gives the album a feel of having heard this before (and I don't mean the 2014 release). What you get is good craftsmanship and what I miss are the surprises and the twist that lift an album from good to very good. With having this in mind the album is a nice piece of rock'n'roll that has a certain entertainment factor build-in.
(7/10)
Tracklist:
My Bad

The Last Ride

Just Like Tennessee

Dead Man Rockin'

What Would Skynyrd Do

Singers Hookers & Thieves

Wild Forever

The Cowboy Road

When Love Goes Down

Evil Wicked Mean & Nasty

Long Gone Bad (Live in studio)

My Bad (Radio Version)
Label: EMP Outlaw
Genre: Southern Rock
Release Date EU: April 6th, 2018