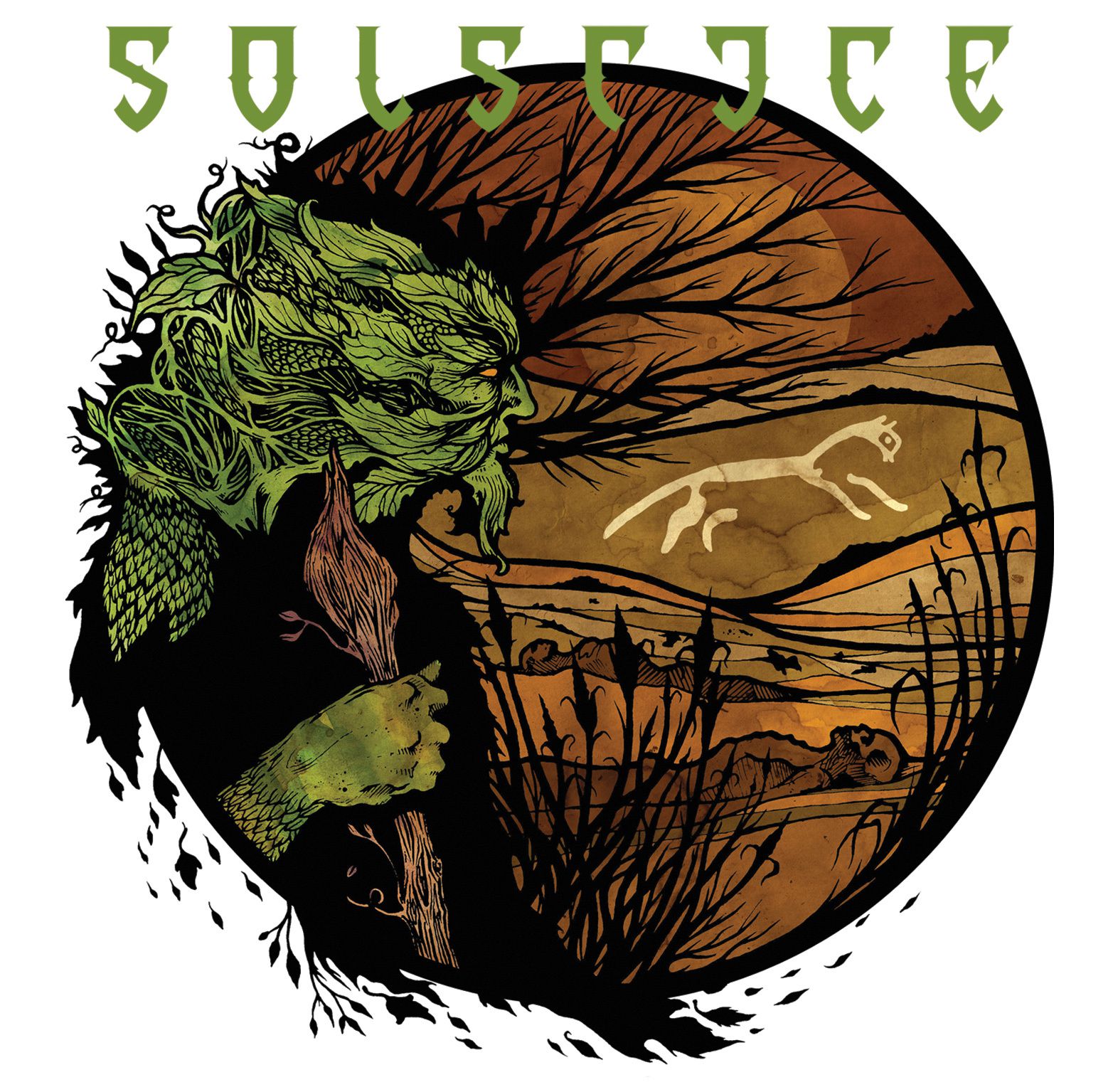 (9/10) This album is a bit of a surprise since it's the first time in 20 years that British doom metal outfit Solstice unveils a new full-length record. Next to that it's the bands third longplayer of a 'career' that began in 1990.
Solstice plays a mix of epic and doom metal that reminds fo bands like Candlemass, but also the early Black Sabbath and Judas Priest are references for this legendary band. The centerpiece of "White Horse Hill" is entitled "Under Waves Lie Our Dead", which is a 12 minutes epos. Kept in a slower pace the tune unveils it's dramatic beauty, generated by heavy riffs, excellent vocals lines and a dense sound. The song is musical storytelling that includes a calm and acoustic middle section. The tune really wows the listener and proves that traditional metal doesn't need to sound outdated and old-fashioned.
Each of the seven songs is a kind of masterpiece in itself, but I would like to mention the title track in specific. With almost 9 minutes we face another metal anthem with full power, presented with dedication. Solstice also has with "Beheld, a Man of Straw" a very atmospheric tune in the offer. Acoustic guitar, vocals with a lot of feel and samples of rain are a kind of introduction for "White Horse Hill" - the track.
Another hymn got the task to end the album. "Gallow Fan" is the title of a song that's coming with a slower pace and mighty riffs. Solstice equiped the closer with a lot of feel, a vibe that gives you the shivers.
"White Horse Hill" stands for an impressive comeback album of a band that definitely didn't focus on quantity when it comes to releasing records. It's the quality that grew over more than two decades and finally finds an outlet with this release. Horns up.
(9/10)
Tracklist:
III

To Sol a Thane

Beheld, a Man of Straw

White Horse Hill

For All Days, and For None

Under Waves Lie Our Dead

Gallow Fen
Label: Invictus Productions
Genre: Epic Doom Metal
Release Date EU: April 6th, 2018