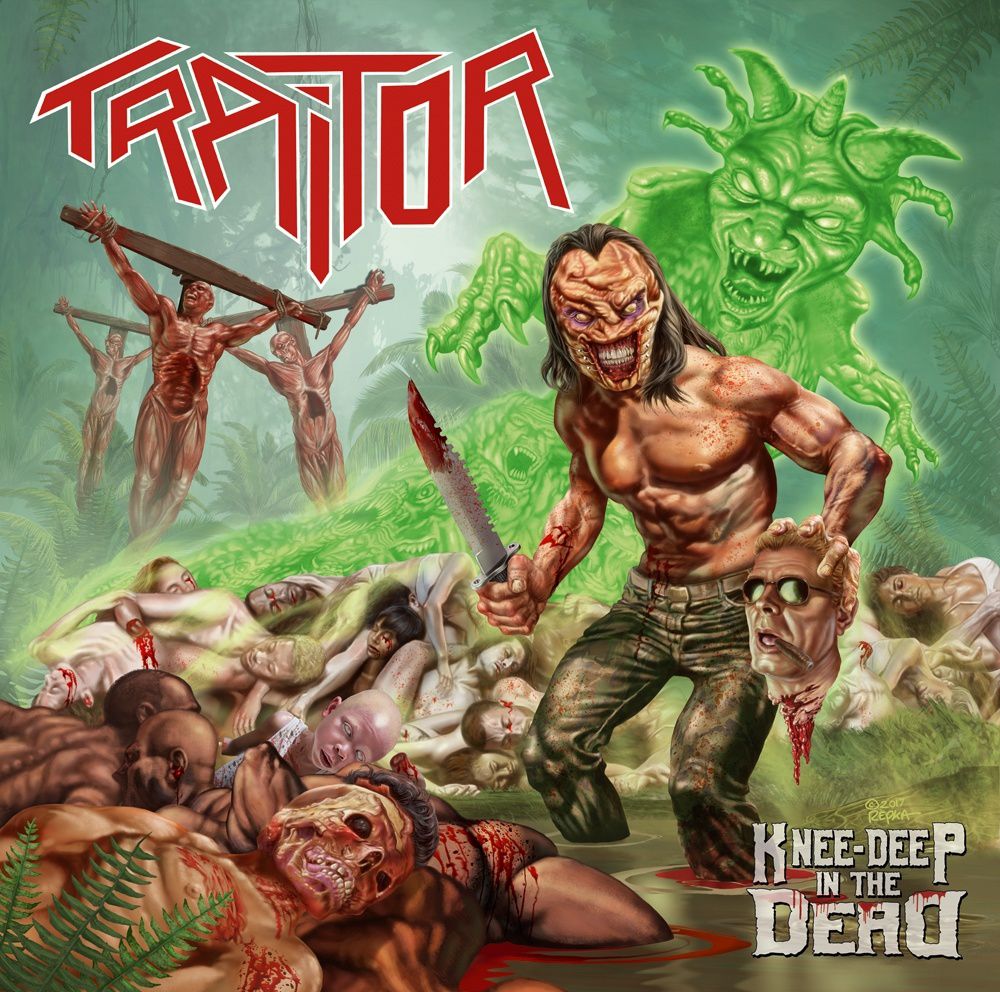 (8/10) South-German thrashers Traitor premiered in 2012 with the critically acclaimed "Thrash Command" release and it was the sophomore album "Venomizer" that strengthened the positive impression. 2018 is the year for the groundbreaking third album, entitled "Knee-Deep in the Dead".
The new longplayer comes with everything fans of thrash metal could ask for. It begins with the artwork that's inspired by the book and video game called "Doom" which some of you might know. No less than Ed Repka, known from his work with bands like Megadeth, contributed with an artwork that identifies an album immediately as being a thrash metal one.
But it's not only the visuals that bring back some 80's thrash vibes. Each of the 11 songs (10 tracks plus a cover version), live up to expectations. Traitor fires on all cylinders when it comes to the third album. Inspired by bands like Kreator, the band crafted songs with venomous riffs, furious solos and an extremely aggressive rhythm-section. The double pack in the beginning clearly gives direction of what to expect from the album. "Mad Dictator" and "Predator (Skinned Alive)" are excellent thrash metal anthems that might not bring too much new to the table but it's the embedded power and passion for metal that makes the album sticking out from the masses. It doesn't need a lot of loops to get into the songs. Each of the songs is a joyful experience for listeners, rounded off by the well-done interpretation of Ramones' "Blitzkrieg Bop', which has a great tempo break towards the end.
Traitor's third album showcases a band that's young, wild and hungry. These guys are energizers and I guess we will hear a lot more of them in the future, Real stuff for headbangers.
(8/10)
Tracklist:
Mad Dictator

Predator (Skinned Alive)

Nuke 'em All

Ebola

Pieces of Pale

Demonic Possession

At the Gates of Hell

Knee-Deep in the Dead

Xenomorph

Crucification

Blitzkrieg Bop (Ramones Cover)
Label: Violent Creek
Genre: Thrash Metal
Release Date EU: April 27th, 2018