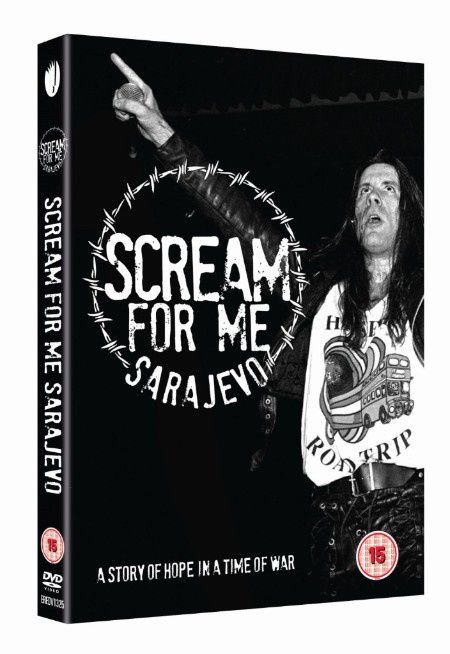 "Scream For Me Sarajevo" is far more than merely a music or concert documentary. This release captures a concert that was unique, special and impressive. What makes Bruce Dickinson's concert in Sarajevo to something special isn't show effects, a big stage or anything similar. It's the city itself and the circumstances that make this documentary to a very unique one.
The iconic singer performed a show in Sarajevo in 1994, a city that was under siege at that time. Dickinson, together with his bandmates of Skunkworks, put their own health and life at risk to perform a concert in a city that was surrounded by war and chaos.
The documentation features, next to the concert, interviews with Dickinson and band members, the singer's emotional return to Sarajevo and the life of the people of Sarajevo in one of the darkest hours of the city.
Release date will be June 29th, and "Scream For Me Sarajevo" comes via Eagle Vision / Universal Music.
A story of hope in a time of war. Available to order now the DVD, Blu-ray, Digital & Soundtrack. The astonishing story of the most unlikely of rock concerts, performed by Bruce Dickinson and his ...