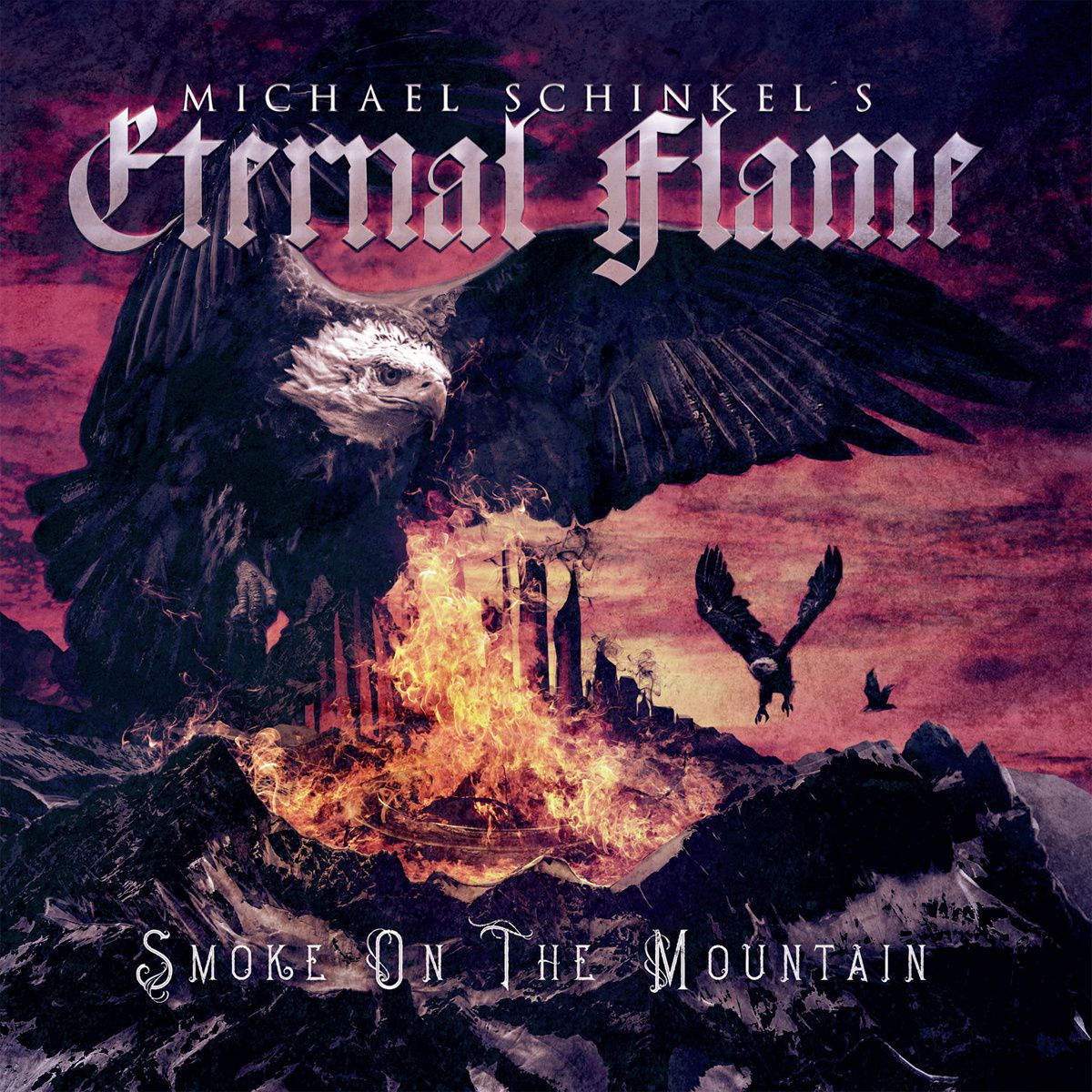 (8/10) Eternal Flame released two longplayers at the end of the 90's / beginning of 2000 before the band announced their disbanding. Ten years after the second album "King of the King" was released it was singer/guitarist Michael Schinkel and Helmut Kohlpaintner who re-ignited Eternal Flame. Another six years later the metal world can welcome Eternal Flames next longplayer "Smoke on the Mountain" and I don't think that the title, combining "Smoke on the Water" and Man on the Silver Mountain", is a coincidence. 



"Ignition" is the narrative intro to the album and is followed by the title track. Uptempo guitars and furious leads remind of new-classic metal a la Yngwie Malmsteen. The song is an excellent opener, helping the album to get out of the boxes extremely well. What also stands out are the excellently done vocals by Schinkel, going together with his guitar play very well.





The neo classic vibe continue through-out the entire album but it's the opener that unveils the source of inspiration the best. 

Step by step it's classic rock and metal that takes over the scene. Here and there I had to think of the later Rainbow ("Got a Rock'n'roll Fever" & "Close to the End"), Deep Purple ("Queen of the Hill" and "Dreaming"). Jonny Logan's "Danger Zone" sounds like having been the inspiration for the beginning of "Whatcha Gonna Do". 





"Smoke on the Mountain" might not re-invent the wheel. It's the execution that's convincing - from a song writing aspect as well as from a production point of view. "Smoke on the Mountain" is a great album for friends a traditional metal that's built on well-crafted hooks, excellent leads and melodic vocals. Worth to spin this album.
(8/10)
Tracklist:
Ignition

Smoke on the Mountain

This is My Life

Queen of the Hill

You Can Save Me

Whatcha Gonna Do

I Believe in This Miracle

Got a Rock'n'Roll Fever

Out in the Dark

Dreaming

Take Me There For a Night

Tease My Love

Close to the End
Label: Rock Of Angels Records
Genre: Classic Rock
Release Date EU: May 18th, 2018