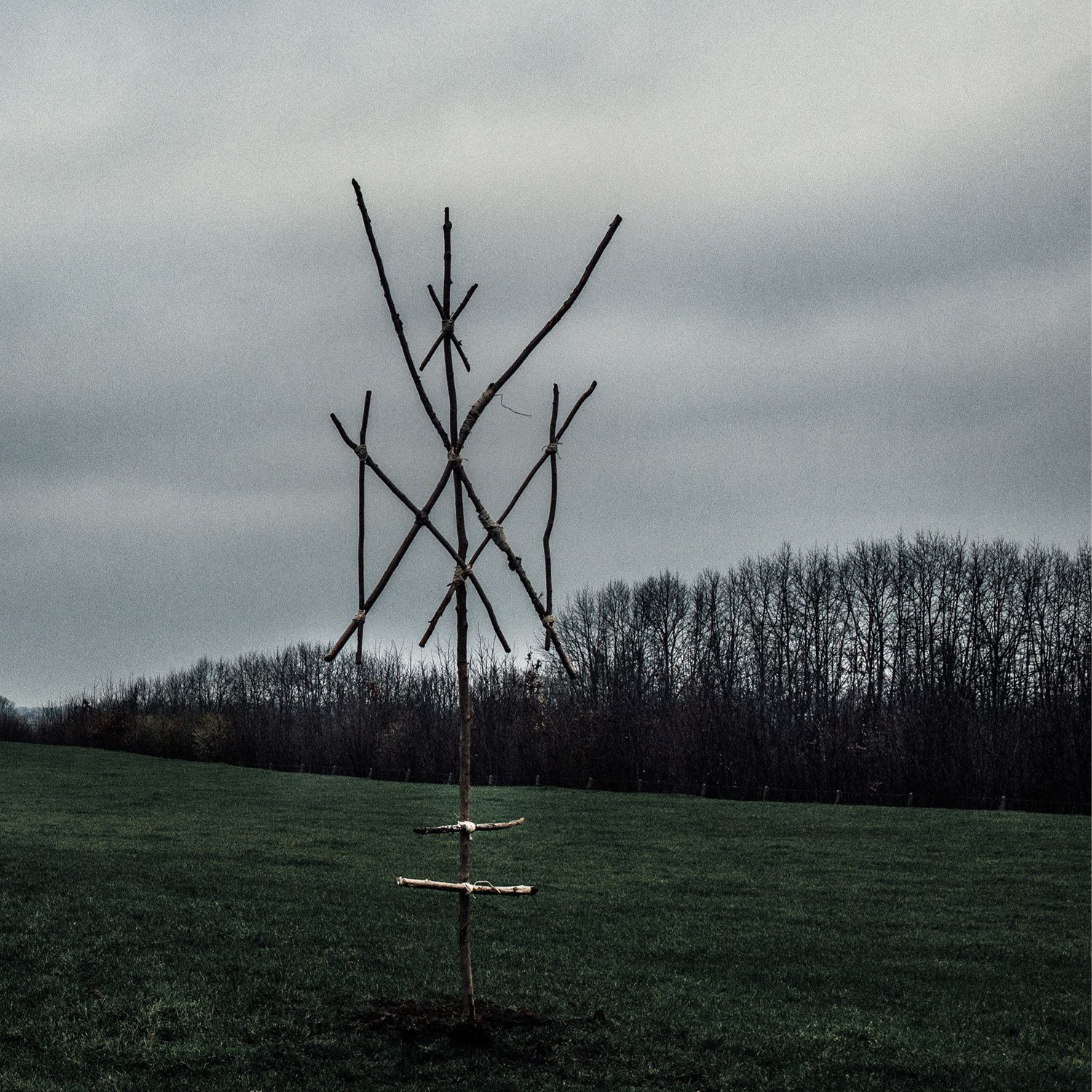 (8/10) Belgium Wiegedood debut in 2015 with an album entitled "De Doden Hebben Het Goed". The album was the beginning of a morbid trilogy that finds its end with part 3 of this three-piece delivery. At the same album the newest delivery is the first album the band releases via Century Media, which could act as a springboard for this trio to reach a much wider group of metal heads.
I must admit that I missed the first two chapters of this trilogy, which means that I was curiously looking forward to what will hit my ears.
"De Doden Hebben Het Goed III" (dutch for "The Dead Have it All Good") is a blistering black metal attack that gives you a cold shiver. The trio doesn't need more than four songs to unleash a hellish vibe that comes with an unexpected and pitiless intensity. Wiegedood combines the anarchy of punk, the aggressiveness of thrash and the morbidity of black metal to something that opens gates right to the abyss. The cold shiver and the purgatorial heat could be brought together in a much better ay than what this record offers.
What's amazing with "De Doden Hebben Het Goed III" is the ability of this Belgium trio to keep a level of suspense throughout. Sometimes I get annoyed by some monotonus black metal releases, listening to the samething only different from beginning to end. Not in this case. Wiegedood have the ability to write songs up to 12 minutes in length and still keep a level of suspense that excites.
Wiegedood's third strike is a morbid and ruthless album that fascinates by it's simplicity and mercilessness. Check it out.
(8/10)
Tracklist:
Prowl

Doodskalm

De Doden Hebben het Goed III

Parool
Label: Century Media
Genre: Black Metal
Release Date EU: April 20th, 2018
https://www.youtube.com/watch?v=j5fECeGxkEw