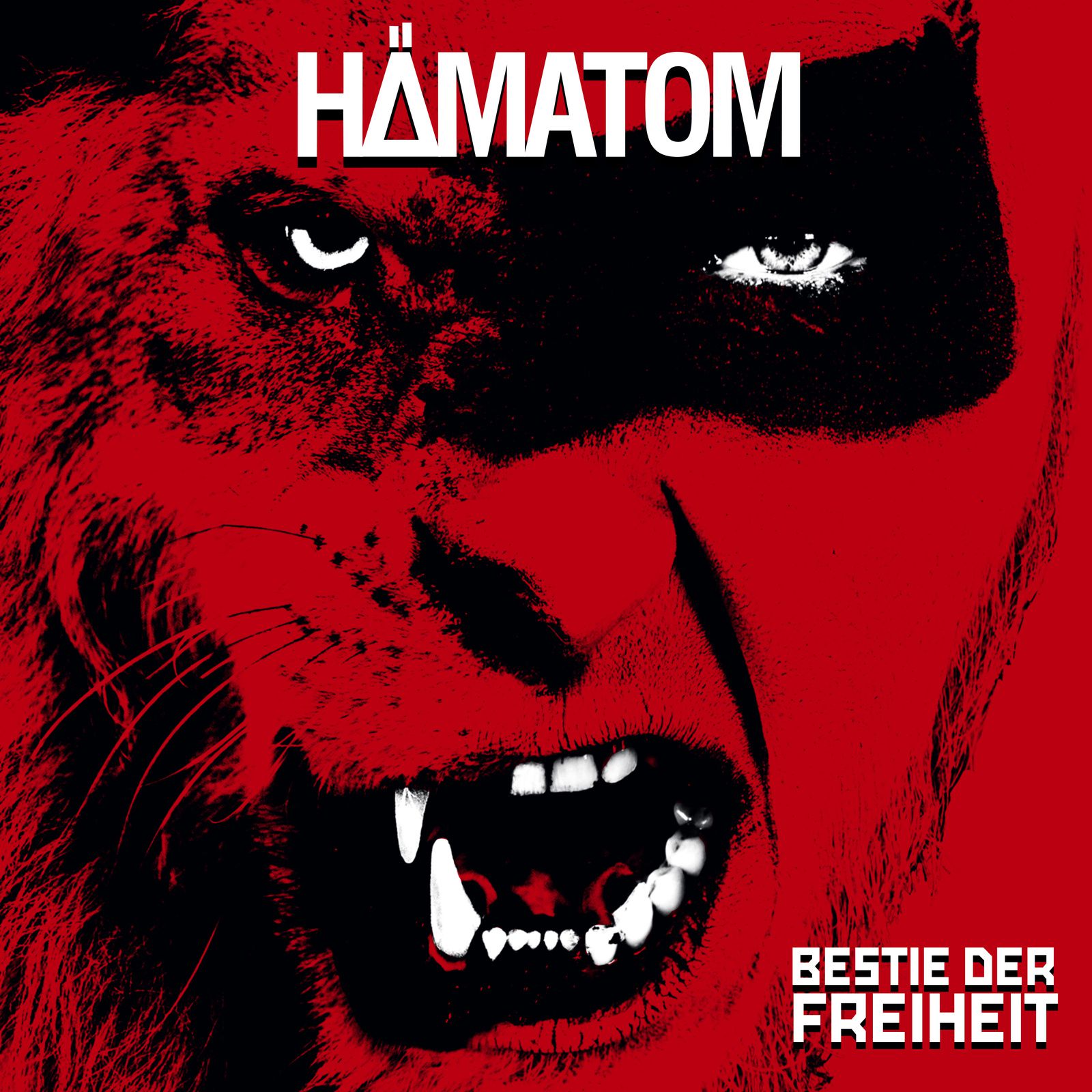 (8/10) German punk rockers Hämatom releases their next studio album "Bestie der Freiheit" end of January and it is the band's seventh longplayer that enters the record stores. The band from Franken was founded in 2004 and their debut "Nein" saw the light of day in 2005. It was self-release and the start of an impressive rise.
Hämatom's latest album "Wir sind Gott" entered the top 5 of the German charts. Such a success created curiosity and arose interest of Sony who signed the band. "Bestie der Freiheit" is the first record for Sony, comprising of 13 songs plus 2 bonus tracks.
The quartet, that uses with West, Ost, Nord and Süd four pseudonyms, follows a wholistic concept that consists out of masking and a coherent approach when it comes to music and visual presence. In this sense Hämatom is a Gesamtkunstwerk in the fields of punk rock.
Next to the very energetic songs on "Bestie der Freiheit, the four-piece band also pays a lot of attention to lyrics. In times of constant change and the fiction turning into reality the quartet comes with a clear message. "Totenmarsch" is about threatening and megalomaniac warmongers while "Wehleidige Monster" addresses the topic of enraged citizens and their endless moaning.
Next to these very present topics the band also reflects in their own past with "Lichterloh", which is a balladic moment of rest on an album that pushes the pedal to the metal.
"Bestie der Freiheit" is a longplayer that features well-crafted punk rock with some NDH crosslinks. Listening to the album is a pleasureful experience that is food for thoughts too while listening to the lyrics. Good stuff which I can recommend.
(8/10)
Tracklist:
Zeit für neue Hymnen

Mein Leben - Meine Regeln

Warum kann ich nicht glücklich sein?

Mörder

Lichterloh

Ich hasse dich zu lieben

Lange nicht perfekt

Zur Hölle mit eurem Himmel

Lauter

Unter Strom

Bis zum letzten Atemzug

Wehleidige Monster

Todesmarsch

Schrei nach Verschwörung (Bonus Track)

Bon Voyage (Bonus Track)
Label: Sony Music
Genre: Punk Rock
Release Date EU: January 26th, 2018