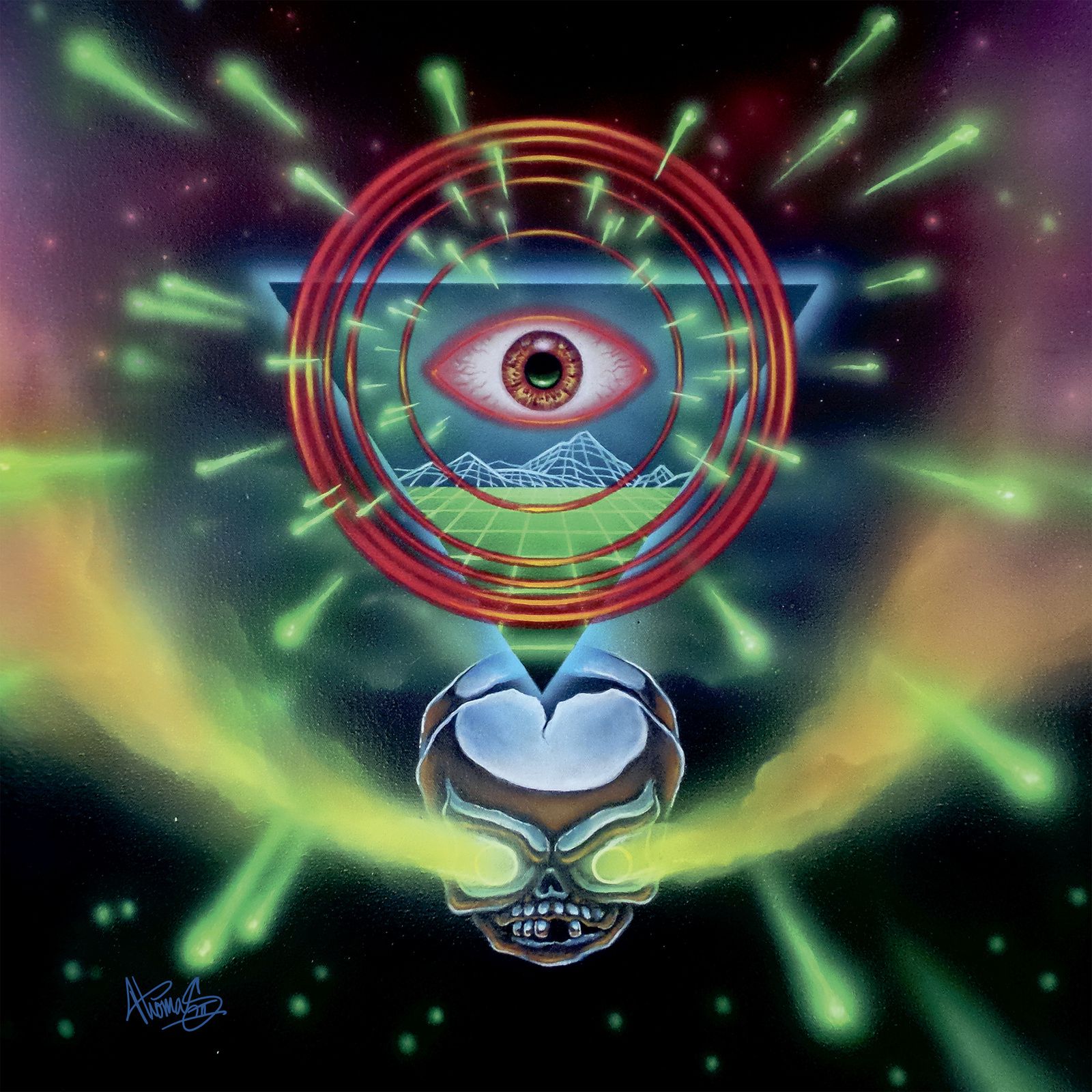 (8/10) Turn the key and start the rock'n'roll engine delivered by no less than rock pioneers Turbonegro.
Five long years after the latest longplayer saw the light of day, it's "Rock'n'Roll Machine" that brings the Norwegian denim rockers back to the scene, delighting the Turbojugend with eleven new songs that represent the essential power of rock'n'roll.
Next to the end of a five years wait for new songs, "Rock'n'Roll Machine" will be released twenty years after the highly acclaimed "Apocalyptic Dudes" longplayer hit the record stores. However, all these years are numbers in time and what really counts are the songs that made it on the tracklist. Does the 'rock'n'roll machine' have enough horsepower? The answer is a clear 'Yes'.
80's keyboard sounds kick-off the album, being an intro entitled "The Rock And Roll Suite Part I: Chrome Ozone Creation". Part II of this trilogy follows the two minutes long intro. "Part II: Well Hello" is the opposite to what you have listened to so far. It's a punkrocker per excellence, not taking prisoners. This tune is a real energizer and regardless how good or bad your day was so far, this song brings light into darkness. After such a blast it's part III that marks the final chapter, not of the the album but of the 'rock'n'roll machine' trilogy. "Part III: Rock'n'Roll Machine" could be almost seen as a homage to Australian rock pioneers AC/DC. Especially the riffing reminds more than once of the Angus & Co. and also the 'hoi'-parts in the chorus could come directly from Down Under.
Things get faster again with "Hurry Up & Die" before "Fist City" is the next dirty rock'n'roller that shakes you up. The keyboard fanfare comes back in "Skinhead Rock'n'Roll", a moderate paced song with an extremely catchy expression.
"Rock'n'Roll Machine" doesn't features any bad song. The entire album is a pleasurable way to spend 39 minutes of your valuable lifetime. "Hot For Nietzsche" and "On the Rag" are well-done songs and also the grooving "John Carpenter Powder Ballad" isn't an exeption.
"Rock'n'Roll Machine" is what the title predicts. It's pure rock'n'roll that's catchy and powerful including the risk of getting addicted to the album. Once you heard "Rock'n'Roll Machine" for the first time, you can't let loose anymore and many more loops will follow.
(8/10)
Tracklist:
1. The Rock And Roll Suite Part I: Chrome Ozone Creation
2. Part II: Well Hello
3. Part III: RockNRoll Machine
4. Hurry Up & Die
5. Fist City
6. Skinhead Rock & Roll
7. Hot For Nietzsche
8. On The Rag
9. Let The Punishment Fit The Behind
10. John Carpenter Powder Ballad
11. Special Education
Label: Burger Records-Redeye
Genre: Turbonegro Rock
Release Date EU: February 2nd, 2018